Car and scooter rental promotion
Palazzo Simi: the museum of old Bari with the history of the city kept underground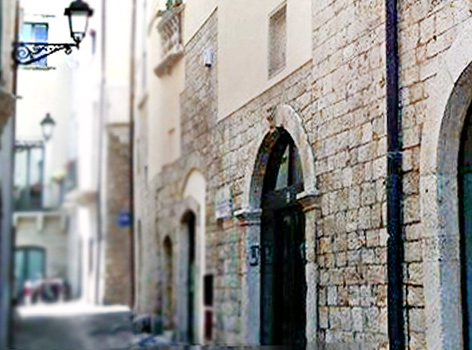 Palazzo Simi is a building located in the heart of Bari vecchia built in 1500 on the remains of a Byzantine style church, in turn built on the remains of Roman structures; inside are preserved objects found during excavations such as ancient coins and ceramics of different types, carved stones and vessels of a funerary nature (dating even to prehistoric times) found not only on Bari and its surroundings but also in different areas of the Apulian territory .
But to make your visit to Palazzo Simi even more suggestive will be its basement. Going down into the subsoil (almost 3 meters deep) you can observe what remains of the ancient Byzantine church dedicated to San Gregorio de Falconibus, that is the three apses with the altar, as well as an ancient Roman style (also recognizable by the typical flooring of the time), an ancient oven and the remains and of a Romanesque style church built on the previous Byzantine one.
Dunque, per gli amanti della storia, questo palazzo medievale riserva  davvero tante sorprese grazie ad un interessante intreccio di epoche che vi farà fare un salto pazzesco indietro nel tempo; non a caso questo palazzo è la terza tappa da fare nel percorso caratteristico dedicato a Bari sotterranea.
Come dicevamo prima Palazzo Simi si trova nel cuore del centro storico di Bari, ad un paio di isolati dalla splendida Cattedrale di San Sabino (altra attrazione meravigliosa di Bari vecchia). Ovviamente bisogna arrivarci a piedi, ma per non perdersi tra i vicoli del centro storico il consiglio che BariExperience può darvi è quello di entrare nel borgo antico da Via Benedetto Petrone, ossia la strada che inizia con la fine di Via Sparano, all'angolo con Corso Vittorio Emanuele.

L'ingresso al museo civico è GRATUITO, tuttavia è possibile anche prenotare un interessante tour guidato.
Where is the Archaeological Museum located?
Fantastic tours to discover Bari
Opportunities to fully experience the city! And if you have an unexpected event, the cancellation is FREE .
Other things to see in Bari
Was this post helpful? You like?
Say it with a 1 to 5 heart
Valutazione media 5 / 5. Voti ricevuti: 1
Car and scooter rental promotion