Car and scooter rental promotion
Here is a very interesting itinerary that you can do during your 4 days in Puglia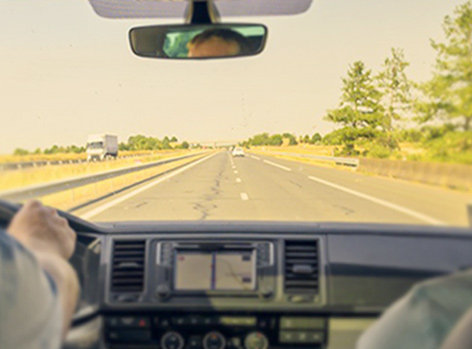 Are you thinking of spending 4 days in Puglia and want to understand which places to visit? You are on the right page !

You will soon find out what you need, but first of all we need to make a premise. Puglia , all of it, is a territory to discover and experience from North to South, but as you have imagined 4 days are very few, so what you will find on this page aims to give you some advice so that you can experience the beating heart of Puglia in the shortest possible time starting from the Apulian capital, Bari. Why Bari are you wondering? Probably because, in addition to being a large and beautiful city, it is also well connected by motorway, airport, port and railway station; moreover, thanks to its geographical position (Bari is located in the center of Puglia) it is possible to quickly reach some of the typical and most beautiful places of this region, such as Polignano a Mare , Alberobello , Monopoli , Castellana Grotte (just to name a few) but there are many others, wonderful and unmissable.
It goes without saying that, for greater convenience, it would be preferable to rent a car so as not to have constraints while traveling and to enjoy the Apulian weekend as much as possible.
So, having made this premise, here is a suggestion that will only corroborate what has been said above to choose a support point such as Bari (which you will like a lot) and then move to the areas neighbors and go home absolutely satisfied with your weekend in Puglia . A proposal for a itinerary as feasible as it is interesting to satisfy your expectations and your relentless curiosity towards this magnificent territory.
DAY 1
discovering Bari, the seafront and old Bari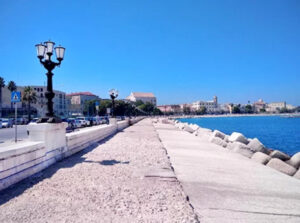 Let's say your journey starts in the middle of the day of a Thursday , you would have the opportunity to immediately experience the Apulian capital . A walk on the seafront (perhaps with a beautiful sunset) , a jump among the most famous shopping streets of Bari, but above all the splendid Bari vecchia , with its alleys, the Basilica of San Nicola , the Swabian Castle, the museums and many small and charming places to savor the typical dishes of Bari , both sea and land. Obviously Bari is not only this since there are also theaters, historic buildings and many other very interesting places and attractions, however in half a day it would be very difficult to visit anything else.
DAY 2
towards the Trulli of Alberobello and the houses of Locorotondo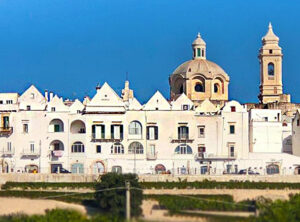 Friday is dedicated to villages with the typical Apulian style admired all over the world. We are talking about the capital of the Trulli Alberobello and one of the "most beautiful villages in Italy" such as Locorotondo ; these two locations are extremely close to each other (just 12 minutes away by car) and in principle they are both about 40 minutes from Bari . Two places absolutely to visit and which, thanks to their position, can be done on the same day. An advice? Alberobello in the morning (with lunch attached in some of the restaurants in the village) in the afternoon in Locorotondo for a walk among the characteristics " Cummerse ", we are talking about the sloping roofs that characterize the houses of this fantastic historical center .
DAY 3
morning in Monopoli, ice cream in Polignano a Mare and evening in Torre a Mare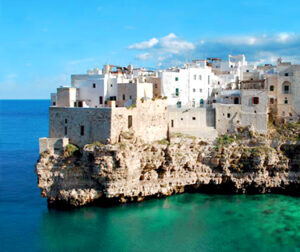 If Thursday is dedicated to the villages of the Apulian hinterland, how can we not visit the splendid ones along the coast? So here's an idea to spend your weekend in some very popular places for beauty and nightlife; we are talking, above all, of Monopoli and Polignano a Mare , two places not far from Bari and which will allow you to experience a unique and unforgettable day. The idea could be to go in the morning to Monopoli to enjoy the scent of the sea and the splendid alleys of the ancient village , with its restaurants and pretty bars, while the afternoon, towards Bari, you could stop at Polignano a Mare to enjoy a nice ice cream, perhaps on the cliff overlooking the crystal clear water or at the foot of the statue of Domenico Modugno singing "in blue painted blue ". Finally, at the end of this splendid Saturday evening, a stop at Torre a Mare (always on the way back to Bari) for a tasty pizza and a walk on the pier of this pretty district of Bari .
DAY 4
half day in Trani and return to the base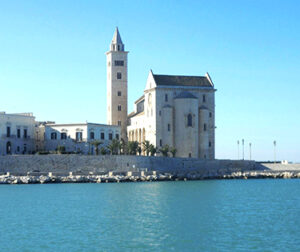 If the southern area of ​​Bari and the province has thrilled you, now it's your turn to the north. Trani is not the only noteworthy city in the North of Bari , but it is definitely a place not to be overlooked if you want to move to this area. Elegant, full of commercial premises and above all lively, Trani enjoys a particularly active and surprising climate, both day and night, which is why it could be interesting to spend half a day there, perhaps even with a lunch with a taste of the sea, so as to truly end your 4 days in Puglia and return to your starting point not only with a big smile, but also with a great desire to plan the next places to visit for a possible return to Puglia.
Some experiences to do in Bari and its surroundings
Was this post helpful? You like?
Say it with a 1 to 5 heart
Valutazione media 4.3 / 5. Voti ricevuti: 3
Car and scooter rental promotion