Hey, pss! This might interest you.
Welcoming the tourist and making him passionate about the Land of Bari: Free Educational Tours are coming soon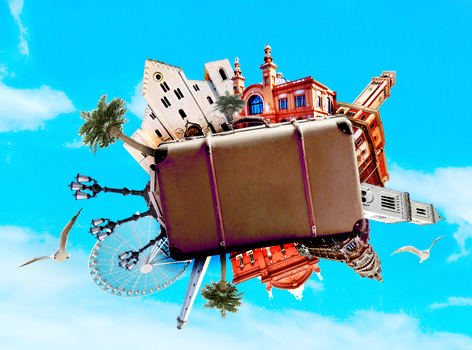 Confguide, Federation of Tour Guides and Tour Leaders, member of Confcommercio Prov. Bari-BAT, in partnership with BariExperience.com, opens the doors to extra-receptive activities with educational tours.
The mission is to share a 'cultural etiquette' which is decisive in returning pleasant and positive travel experiences, which make the tourist 'ambassador of the Land of Bari in the world'. The Educational Tour program will be realized thanks to the convinced sharing of thought of BariExperience.com which contributes to the communication and dissemination of this interesting initiative aimed at B&Bs, holiday homes, guest houses and tourist locations.
When will it take place
Sunday 5 MARCH 2023, c/o Tourist InfoPoint in Piazza Del Ferrarese – Bari
10:00 registration of participants
10:10 presentation of the Educational Tour
10:30 am start of the guided tour
12:00 noon greetings
How to book the Educational Tour
The owners of accommodation facilities or tourist service activities who are interested in joining the Educational Tour Bari for free and participating in this and other scheduled initiatives for 2023, they can contact the association at the following address: info@confguidebari.it
"Encouraging tourists to discover the Land of Bari is the most natural thing one can do, but being ambassadors of a lived experience helps them get involved and generates trust in those who recommend it" – Ivan Giuliani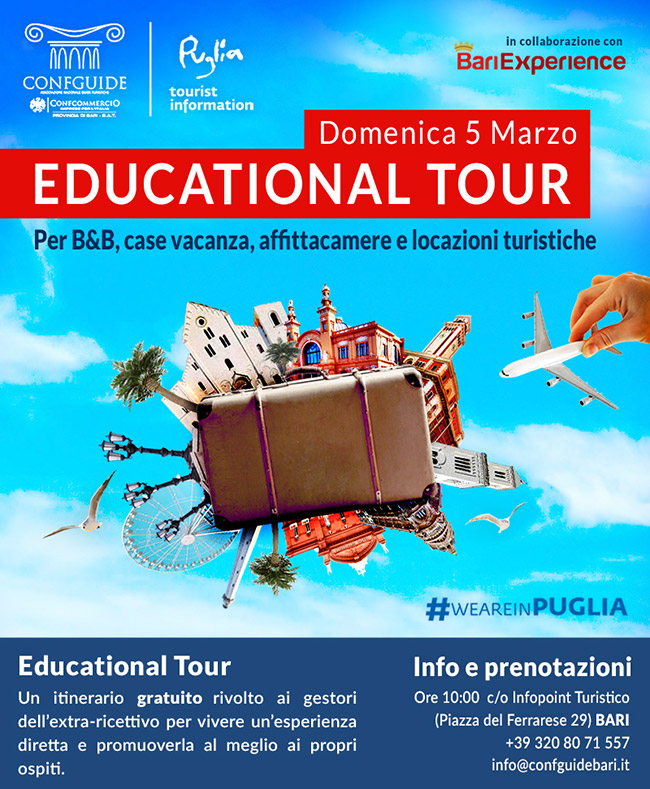 Other news and curiosities about Bari
Was this post helpful? You like?
Say it with a 1 to 5 heart
Valutazione media 5 / 5. Voti ricevuti: 1
Hey, pss! This might interest you.