Hey! Take advantage of the Booking offers to stay in Bari!
Spaghetti con le cozze: il profumo del mare a tavola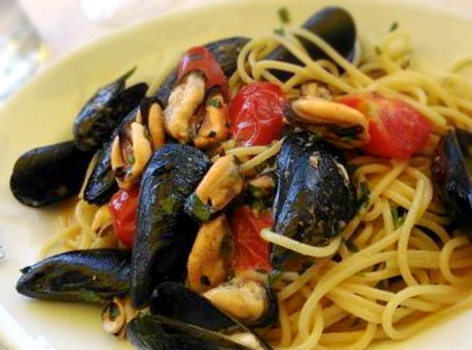 È uno dei typical dishes da gustare e Bari e in tutto il resto della Puglia.
Si tratta di un primo piatto di mare dall'odore inconfondibile e che vi permetterà di godere appieno la vostra esperienza a Bari, una terra ricca di risorse anche per una tavolata con gli amici.
A Bari sono tanti i restaurants che vi proporranno nel proprio menu gli spaghetti con le cozze e molti di questi li trovate tra le vie del centro e, soprattutto, del old village.
Se siete alla ricerca di un piatto tipico di una città di sea come Bari, spaghetti con le cozze è indubbiamente la scelta migliore che potreste fare.
Do you want to discover food in Bari?
Opportunities to fully experience the city! And if you have an unexpected event, the cancellation is FREE .
Other dishes and typical products of Bari
Was this post helpful? You like?
Say it with a 1 to 5 heart
Average rating / 5. Votes received:
This post has not yet received a score! You can be the first