Hey, pss! This might interest you.
Le Saline di Margherita di Savoia, la riserva naturale pugliese con gli splendidi fenicotteri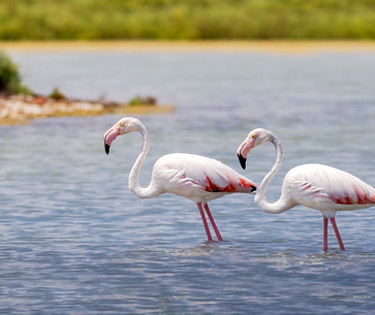 The Salina di Margherita di Savoia è una area così vasta da essere considerata come la più grande Salina d'Europa.

The Salina, situata nella zona del Gargano, è lunga circa 20km con 4500 ettari di superficie, dimensioni che fanno di questa meravigliosa riserva naturale un luogo il cui processo di evaporazione dell'acqua consente di estrarre il minerale e di produrre (pensate) qualcosa come 5.500.000 quintali di sale marino ogni anno.

The Salina di Margherita di Savoia è un'area protetta che si estende lungo la costa bagnata dal mar Adriatico ed è composta da grandi vasche salanti ed evaporanti; la sua bellezza attira ogni anno non solo turisti e amanti della natura in generale, ma anche ambiziosi fotografi e, soprattutto, chi pratica attività di birdwatching (osservatore di uccelli).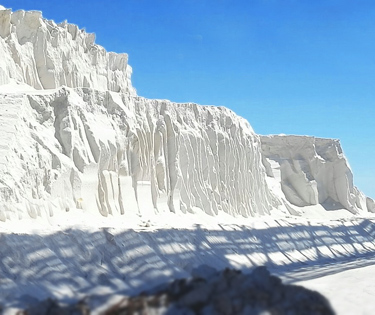 La pratica del birdwatching, infatti, è una vera e propria passione che una riserva naturale come quella delle Saline di Margherita di Savoia può soddisfare grazie ad un concentrato di fauna selvatica tipica delle zone ad alto tasso di umidità.
Se deciderai di visitare questa zona troverai bellissime specie animali come gli eleganti fenicotteri rosa, anatre e aironi (per citarne alcune) per non parlare di tanti altri esemplari di pesci e uccelli che potreste incontrare durante il vostro percorso in quest'area protetta della provincia di BAT (Barletta-Andria-Trani).

Un altro aspetto molto interessante da segnalare riguarda i blocchi giganteschi di sale, collocati in alcune zone di questa distesa, insieme ai grandi macchinari per la raccolta del sale come carri ferroviari e locomotori, che vi daranno evidenza della imponente produzione ricavata dalle splendide Saline di Margherita di Savoia
Il museo storico della Salina
Per chi fosse interessato a conoscere anche un pò di storia, e non solo, potrebbe essere certamente utile visitare il Museo della Salina, un luogo non molto distante dalle enormi vasche (si trova nel paese adiacente alla riserva naturale) nel quale potrete osservare circa un migliaio di reperti archeologici di tipo industriale volti alla misurazione e alla raccolta del sale, nonchè veri e propri campioni di sale della raccolta pluriennale.
Come visitare le Saline di Margherita di Savoia
Diversi gli itinerari e le formule per poter visitare la Salina di Margherita di Savoia; i costi ovviamente variano in base alla tipologia di visita (le visite possono essere di gruppo o per singole persone) e per i più piccoli c'è persino la possibilità di acquistare il "Kit del piccolo esploratore" con tutti gli strumenti utili per l'avventura. In ogni caso, al fine di ottenere tutte le informazioni utili e, soprattutto, per scoprire come poter prenotare una visita alle Saline si segnala il seguente sito https://www.salinamargheritadisavoia.it/
Dove si trovano le Saline?
Cerca Hotel a metà strada da Bari
Other places to see near Bari
Was this post helpful? You like?
Say it with a 1 to 5 heart
Average rating / 5. Voti ricevuti:
This post has not yet received a score! You can be the first