The Russian Orthodox Church: 
a sacred and suggestive place in the heart of Bari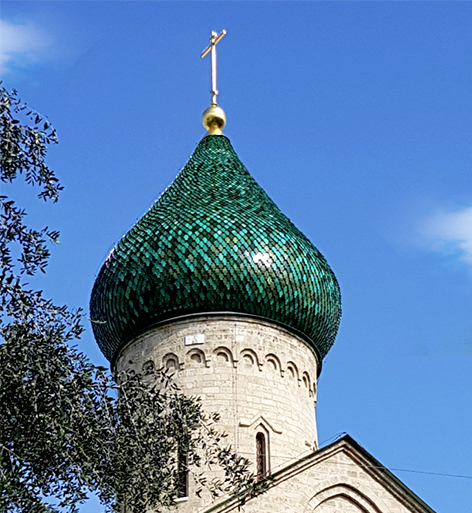 The Russian Orthodox church is one of the most characteristic places in Bari and its birth dates back to the twentieth century.
Like the Basilica of San Nicola , this structure also represents a point of reference for devotees to San Nicola (the patron saint of the city of Bari ) , a destination mainly for pilgrims from the East.
Yes, because the pilgrimage of the Orthodox Christian faithful to Bari is not exclusively due to Russia, but also to countries such as Romania, Serbia and Ukraine, to name a few.
Every year thousands of faithful come to Bari to venerate the patron saint of the city, as well as those welcomed by the Russian church which since its construction has become a real and its point of reference for the Orthodox pilgrimage, as well as symbolically acting as a bridge between East and West.
So when you come to Bari you certainly cannot forget to visit the Russian church, a place of peace, sacred and architecturally beautiful; the church is located in the Carrassi district , not very far from the city center, but it is advisable to go there by public transport.
PS: Don't forget your camera!
Where is the Russian Church located?
The best-selling tours to see Bari
Opportunities to fully experience the city! And if you have an unexpected event, the cancellation is FREE .
You may also be interested in ...
Other things to see in Bari
Was this post helpful? You like?
Say it with a 1 to 5 heart
Valutazione media 4.7 / 5. Voti ricevuti: 3