Hey, pss! This might interest you.
The old port of Bari between history, traditions, nightlife ... and culture of raw seafood from Bari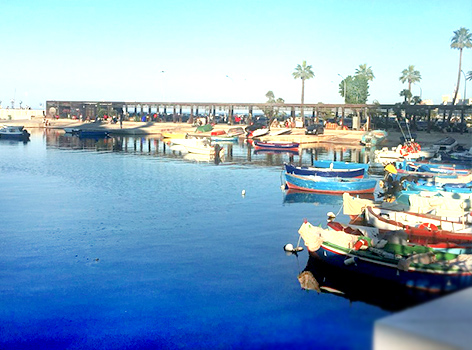 Il old port of Bari , also known in Bari as "N-dèrre la lanze", is one of the most historical, traditional places and which best represents those characteristic features of the baresity handed down over the generations.
The old port , located between the S.Nicola pier and the S.Antonio pier, is famous for being a reference point for fishermen for the mooring of their boats , but above all to host the fish market where you can see (but also taste) the catch of the day mainly oriented to raw seafood.
That of seafood is a tradition that Bari has been carrying on since the dawn of time and which still today are the battle horses of Bari's tables.
The Bari are also generous, so when you pass by the old port, precisely in the fish market area, you may find (if you are lucky) some fishermen who, to welcome you or convince you to buy from him, will be willing to let you taste something of his catch.
Today the area of ​​the old port is not only a place for fishermen but also a meeting point for young people; it is in fact at nightfall that the boys begin to gather (especially in summer) at the S.Nicola pier in the company of a beer and lots of laughs.
Seeing is believing.

Here you can try the Bari street food!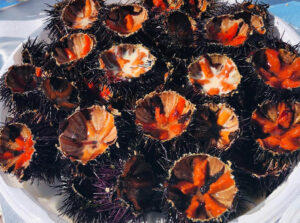 Maybe you don't know, indeed, you certainly don't know but now you'll know. The old port of Bari , or wharf San Nicola , is the temple of raw seafood from Bari .

Raw seafood, in Bari, is a widespread practice in every square meter of this splendid seaside city, such that it even falls into the list of the famous Bari street food with lots of Peroni beer in tow (another typical Bari must) .
The raw seafood in question are generally sea urchins, mussels, squid, octopus, cuttlefish, pupils and so on and so forth; it is a very fresh fish that the people of Bari love eat raw , therefore not cooked, in order to fully enjoy the taste and scent of the sea.
Where is the Porto Vecchio?
The best-selling tours to see Bari
Opportunities to fully experience the city! And if you have an unexpected event, the cancellation is FREE .
Other things to see in Bari
Was this post helpful? You like?
Say it with a 1 to 5 heart
Valutazione media / 5. Voti ricevuti:
This post has not yet received a score! You can be the first
Hey, pss! This might interest you.