Feeling more Bari than tourist:
Here are some tips for investing and buying a house in Bari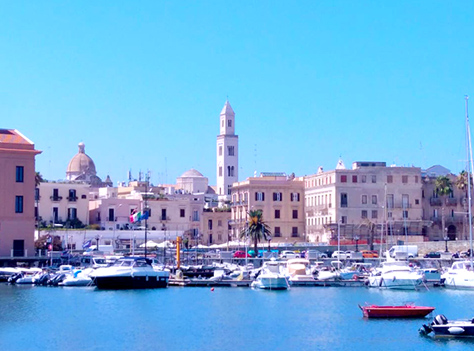 This section of the blog is dedicated to real estate tourism , as well as to those who wish to experience Bari ( capital of the splendid Puglia ) , who want to feel Bari and no longer just tourists.
For this reason we put our knowledge of the city at your disposal, offering some suggestions to those who intend to buy an apartment in Bari .
This is a thriving moment for the real estate market in the city of Bari: an apartment characterized by an affordable quality / price ratio is sold very quickly, leaving little room for reflection and negotiation.
Buying a small and comfortable house, and moving to Bari , could prove to be the right choice for those who want to move to the city for their own pleasure or need.
1) Purchase price
To begin with, it must be said that the prices per square meter are quite high and that, of course, they depend on the neighborhood where the good to buy is located. In the districts Old Town, Murat and the Umbertina area , an apartment costs on average from 3,000 euros per square meter (for immediately habitable solutions) to 2,200 euros per square meter (for solutions to be restructured) .
2) Loans and mortgages
Those who intend to buy in the short term and ask for a loan from a Bari bank will find very favorable loan rates.
Do you want to discover further advantages of investing in Bari?
Click on this link to receive more information from dr. Pietro Palermo, real estate consultant REMAX Stella Polare.
You may also be interested in ...
Other things to know about Bari
Was this post helpful? You like?
Say it with a 1 to 5 heart
Valutazione media 5 / 5. Voti ricevuti: 1