Most beautiful cities to visit?
8 good reasons to visit Bari, among the most beautiful Italian cities to see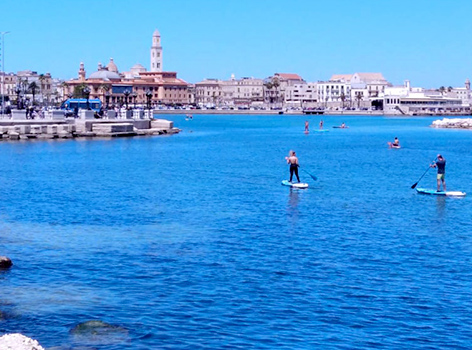 If you are reading this page it is very likely because you have a sudden desire to travel enough to push you to search on the internet which are the most beautiful places, in particular the cities, to visit in Italy (or perhaps even in the world) .
Well, after this introduction you will now discover why Bari could become one of the eligible places for your desires, perhaps for a long weekend or for a nice summer vacation in Puglia .
But be careful not to underestimate the hypothesis of visiting this city , and the surrounding area, even during the Christmas period. You will understand why later, but in the meantime let's try to find out immediately what are the 8 factors that lead Bari to become, without a shadow of a doubt, one of the most beautiful cities to visit .
1) The historical heritage: Bari is beautiful to see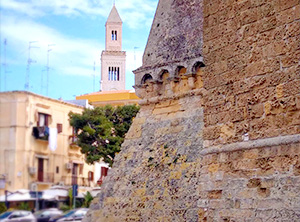 From the historic and characteristic promenade of Bari , one of the longest and most beautiful of Europe, to the suggestive alleys of Bari vecchia , and then pass by the majestic churches of Romanesque-Apulian style (above all the Basilica of San Nicola ) , beautiful and prestigious theaters (see the Petruzzelli theater ) up to the archaeological and works of art museums, without forgetting the Norman castle -Svevo , the fortress of the old city.
Bari offers an architectural, historical, artistic and cultural heritage worthy of your best expectations and the capital of Puglia ; a thousand-year history preserved over time and which still continues to generate strong interest for lovers of the theme.
2) Shopping and nightlife: Bari is a young city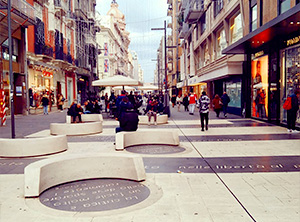 Famous for the numerous activities and commercial exchanges, Bari has managed to maintain this trend over the years.

The city, in fact, enjoys a center that is the soul of shopping and whose most representative street is the beautiful Via Sparano (we are talking about the Murattiano district of Bari) , as well as the street that houses a historic building such as Palazzo Minc uzzi , a prestigious and elegant symbol of Bari's trade. And what about the nightlife? Bari is simply full of clubs , original, evocative and full of young people, ranging from the heart of the city to its outskirts.
3) Sun and beaches: Bari is a seaside city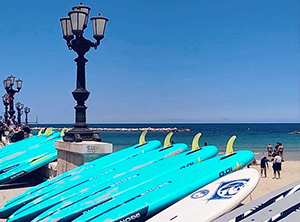 If you love seaside towns, then you will most likely like to discover the beaches of Bari and especially those in the surrounding area.
Bari , in fact, boasts two city beaches near the city center: Pane e Pomodoro , the famous beach called "dei Bari" and Torre Quetta , a second beach located slightly further south. These two beaches are the flagship of summer in Bari and beyond, from here you can also admire breathtaking sunsets. And if you want to discover other beaches or suggestive coves , then you can also decide to move to the surroundings of the city where you can find really beautiful places.
4) Typical Apulian flavors: in Bari you eat well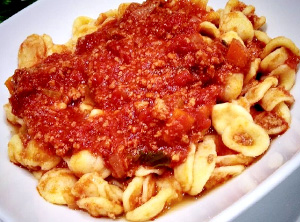 Bari is not only renowned for the ancient village , the seafront and the climate , Bari also boasts a very good consideration by tourists for good food .
Those who come to Bari , in fact, have the opportunity to taste the tasty orecchiette from Bari , the fresh pasta now known all over the world. And what about the many typical products of this area? From focaccia to fried panzerotto , from sgagliozze to sporcamuss , up to raw seafood from Bari and many other typical Apulian dishes that only here can be tasted in an authentic and unequivocal way. A vast choice that you cannot give up and, above all, do not tell your friends.
But don't let them tell you, live it!
5) Warm temperatures: Bari has a wonderful climate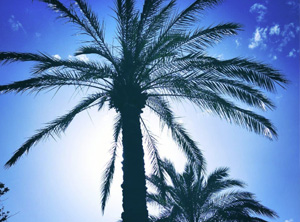 One of the factors that undoubtedly facilitates the stay in Bari is that relating to temperatures .

Bari , and the Apulian territory in general, enjoy often favorable atmospheric conditions which involve not very cold winters (with temperatures that on average they oscillate between 10 ° and 15 °) and very hot summers (sometimes they even reach 40 °) . This means that visiting the city is a pleasure regardless of the time of year you choose, however, if you need advice on the best times to visit Bari, it is certainly advisable to do so in a period between April and October , therefore 7 months to enjoy in peace Bari and its surroundings.
6) The magic of Christmas: Bari is the city of Santa Claus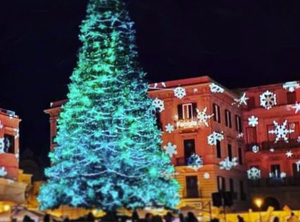 How can we not think of experiencing Christmas in the city of Santa Claus ?
Bari is the heart of Christmas more than you can imagine since Santa Claus is inspired by St. Nicholas , the patron saint of the city of Bari, protector of Amsterdam and source inspiration for the image of Santa Claus around the world . A very important aspect for Bari that leads the city to prepare for the occasion by lighting up the streets and squares of the city starting from 6 December, the day of St. Nicholas . A suggestive atmosphere, in that of Bari, where Christmas is breathed in the air of the alleys of Bari vecchia , with the magic of the lights, and in the fantastic Basilica of San Nicola . Simply unmissable.
7) Geographical position: Bari is in the heart of Puglia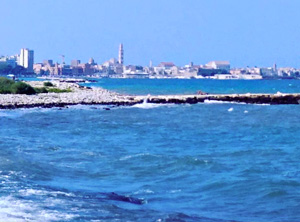 Are you interested in discovering some treasures of Puglia ? Then you will choose to stay in Bari .
Bari is practically in the heart of Puglia , positioned in an area that allows you to reach, in a very short time, some of the most characteristic places of this region. Some examples? If you decide to move to Polignano a Mare you would do it in just 20 minutes by car, while the splendid Trulli of Alberobello , (UNESCO heritage) and the Caves of Castellana are respectively 50 and 40 minutes away. Or, for the more daring, it is possible to reach another UNESCO heritage such as the Sassi di Matera on the border of Puglia ! Yes, you got it right, we are essentially talking about Basilicata whose distance from Bari is about 50 minutes by car.
In short, as you will have understood, Bari can also prove to be a strategic reference for your itineraries thanks to a virtuous geographical position that allows you to quickly reach some wonderful corners of Puglia and beyond . A significant added value.
8) Car, train, ship, plane: Bari is easy to reach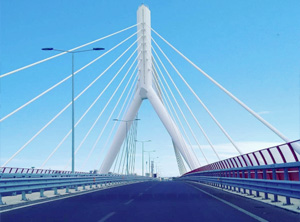 Last but not least is the topic of transport . On this aspect, you only have to choose the best solution for your needs.

Bari , in fact, is equipped with everything you need to be able to reach it simply and quickly: highway, port, international airport and railway station , here nothing is really missing. A city, therefore, that is tourist-proof and that responds perfectly to every mode of transport that, in the event, you would decide to adopt to reach this area.
The best-selling tours to see Bari
Opportunities to fully experience the city! And if you have an unexpected event, the cancellation is FREE .
Other experiences to do in Bari
Was this post helpful? You like?
Say it with a 1 to 5 heart
Valutazione media 5 / 5. Voti ricevuti: 2