Sei a Bari con il tuo cane?
Ecco 7 idee per vivere al meglio la città insieme al tuo migliore amico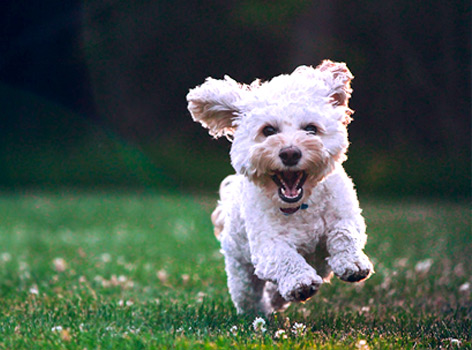 Bari ti ha stregato, non vedi l'ora di visitarla ma non hai nessuna intenzione di lasciare solo il tuo cane?
Nessun problema, anche Bari è amica e amante degli animali domestici. Questa città infatti, grazie a piazze, aree e zone dedicate ai nostri amati amici a quattro zampe, permette a chiunque ne abbia la possibilità di poter condividere l'esperienza a Bari insieme al proprio cane che (soprattutto chi ama gli animali lo sa) sono parte integrante della famiglia.
Detto ciò, dove è possibile passeggiare insieme al proprio cane in quel di Bari? o meglio, quali sono le zone più indicate per visitare Bari, in tranquillità, insieme al proprio cane?
Sicuramente le tue priorità saranno due: evitare zone particolarmente affollate e, soprattutto, evitare che il tuo cane, piccolo o grande che sia, possa infastidire o impaurire qualcuno.
Bene, dopo questi buoni propositi iniziamo a suggerirti quelle che possono essere delle buone idee per far rilassare anche il tuo cane durante un viaggio a Bari.
A spasso sul lungomare Nazario Sauro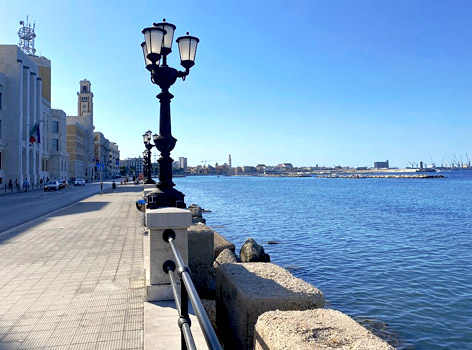 Vuoi passeggiare con il tuo cane e respirare aria di mare?
Bari gode di uno dei lungomari più belli e lunghi d'Europa, perchè non sfruttarlo insieme al proprio migliore amico? Marciapiede largo, iodio e skyline, tutte le caratteristiche utili per portare a spasso il tuo cane e goderti Bari.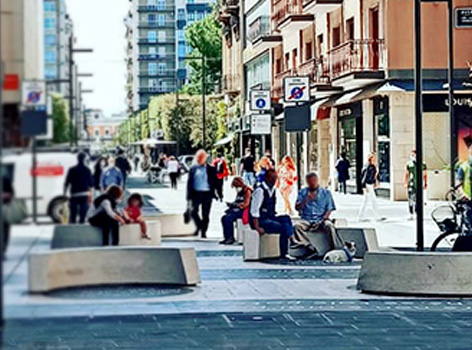 Voglia di fare shopping e di visitare la via simbolo del commercio a Bari? Allora non puoi perderti Via Sparano, cuore del centro del capoluogo pugliese. Grazie ad un'ampia zona pedonale portare a spasso il tuo cane non sarà assolutamente un problema. Quindi… goditi le vetrine dei negozi prestigiosi!
Tra i negozi di Via Argiro
Nelle vicinanze di Via Sparano c'è un'altra via di Bari anch'essa molto frequentata, si tratta di Via Argiro. In questa strada troverete tante vetrine e bar per gustosi aperitivi, ma nonostante la mole di gente anche questa via può essere considerata per portare a spasso il proprio cane durante una passeggiata in centro.
Relax at the Park June 2nd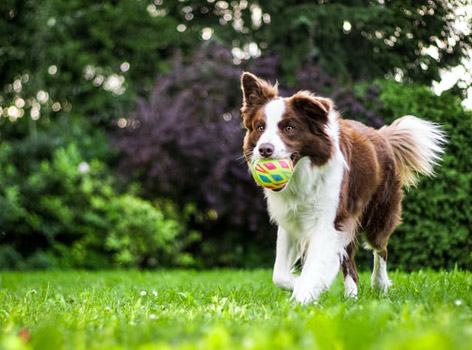 Bari vanta di un grande parco, si chiama Parco 2 Giugno e si trova nel quartiere Carrassi. Cosa c'è meglio di un parco per far sbizzarrire i nostri cari amici? Ora c'è anche una zona dedicata a loro, ed essendo anche il parco più grande della città (è una delle attrazioni da poter visitare) potresti unire l'utile al dilettevole.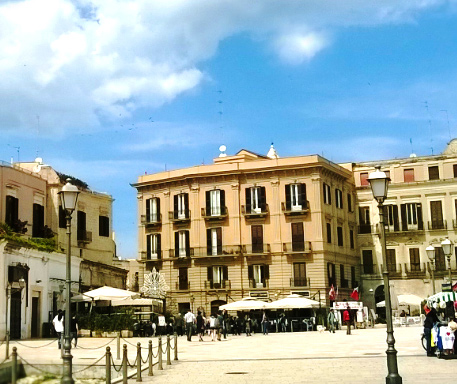 Impossibile non notarla e non andarci quando sei a Bari.
Piazza del Ferrarese è uno degli ingressi principali della famosa Bari Vecchia, nonchè una grande piazza nella quale poter passeggiare in compagnia del tuo amico a quattro zampe.
E se l'amichetto peloso ha bisogno di bere un pò, intorno a voi ci sono bar e rosticcerie.
Sulla muraglia di Bari Vecchia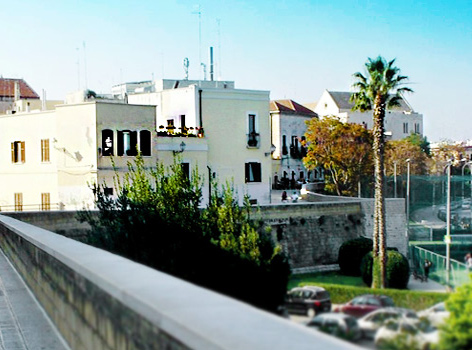 La muraglia di Bari Vecchia è uno di quei percorsi più suggestivi da poter fare quando sei a Bari, e grazie ai suoi ampi spazi è indubbiamente possibile portare a spasso anche il proprio amato animale domestico. Goditi il panorama offerto dalla muraglia e viviti anche il tuo cane.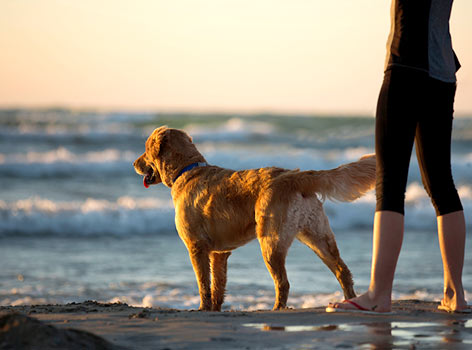 Pane e pomodoro, Torre Quetta, Waterfront: avete l'imbarazzo della scelta su dove godervi magari un bel tramonto con il vostro cane. Questi spazi permettono certamente una passeggiata con l'amico a quattro zampe e contestualmente di godere di uno skyline mozzafiato.
E poi, a quale cane non piacerebbe giocare con l'acqua? 😉
Other experiences to do in Bari
Was this post helpful? You like?
Say it with a 1 to 5 heart
Valutazione media 4 / 5. Voti ricevuti: 1