Hey, pss! This might interest you.
The architectural styles of the buildings of Corso Cavour, one of the most historic streets in the center of Bari.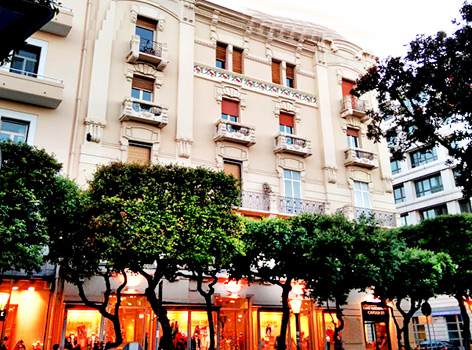 Arrived in Bari , and especially in the center of Bari, Corso Cavour it will almost certainly become one of your mandatory stops.
Although Via Sparano represents the street par excellence of shopping and commerce in Bari , it is no less Corso Cavour which, with almost 1 km street, will allow you to enjoy many commercial activities including clothing stores, bars, bakeries, newsagents, ice cream shops etc ...
In addition to this, it should also be noted that Corso Cavour is the street where the majestic Petruzzelli Theater stands, one of the most prestigious Italian theaters in the area, as well as other important buildings such as the Chamber of Commerce of Bari , the branch of the Bank of Italy and the headquarters of Banca Popolare di Bari .
However, taken from your activities, it is very likely that you may miss some very interesting details that reflect the historicity of this street in the center of Bari , such as the architectural styles of the buildings you will come across during your journey .
During your walk in Corso Cavour , the facades of these buildings may go unnoticed as they are obstructed by the trees that have always characterized this famous street of Bari , so the advice is to look up and, in the eventuality, move to the parallel road to admire the decorations of some of these historical buildings of Bari .
Since many of you will surely be interested in finding out what it is, here are some very useful images that will help you recognize these palaces in the heart of Bari .
A perspective of Corso Cavour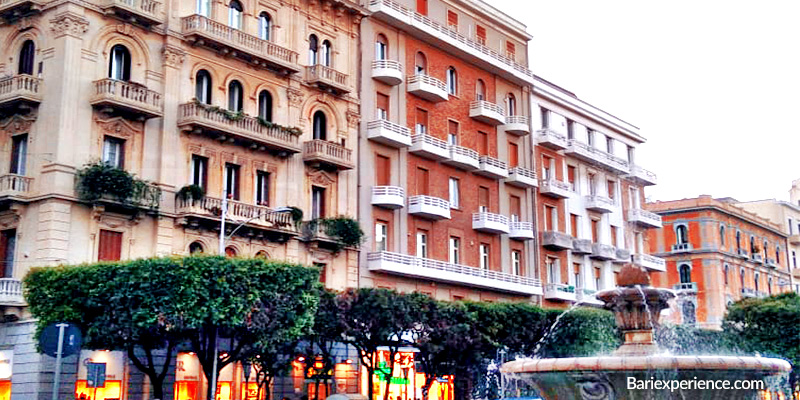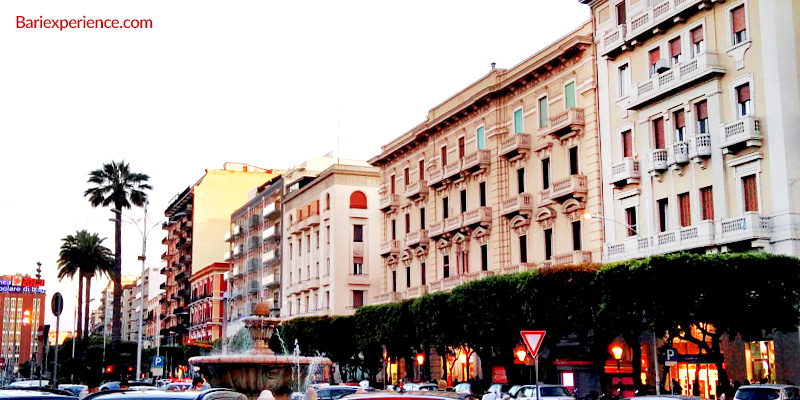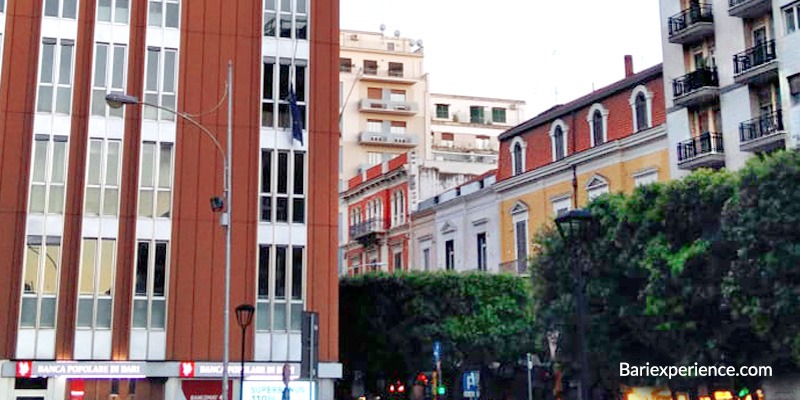 Some details of the architectural styles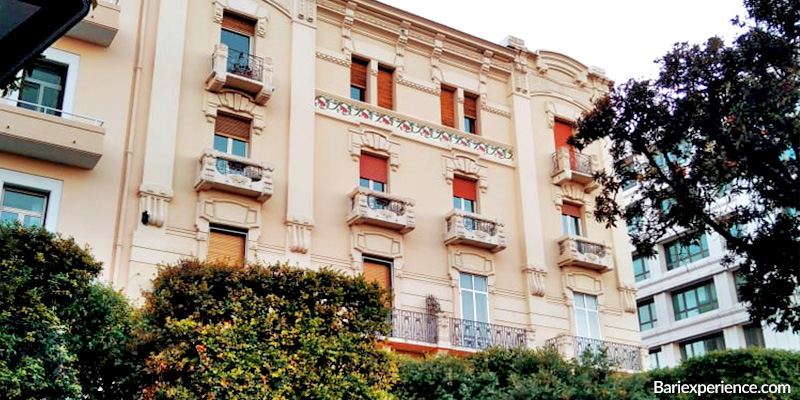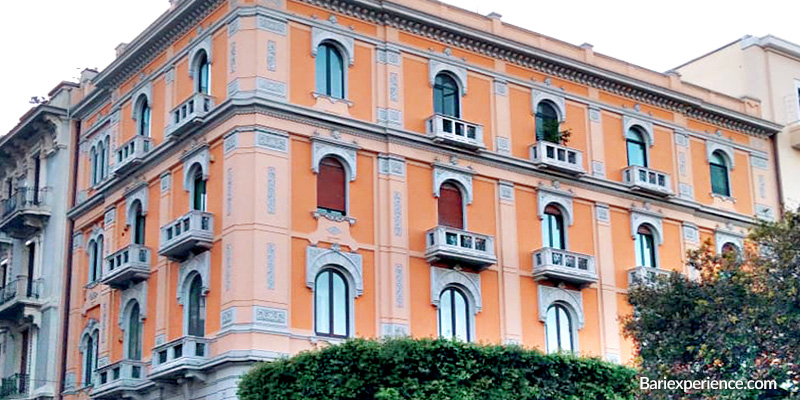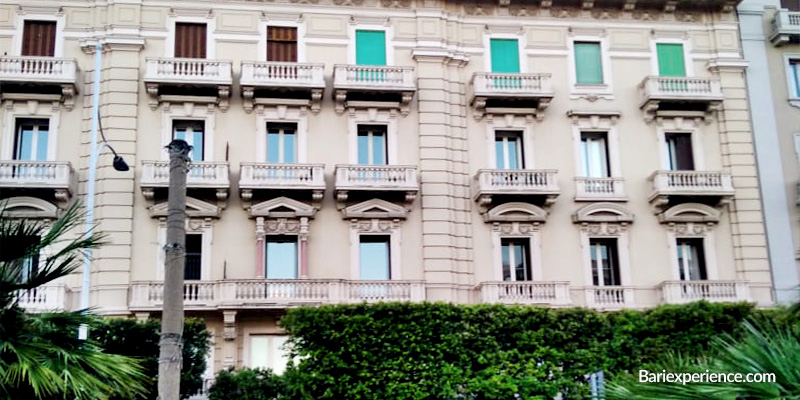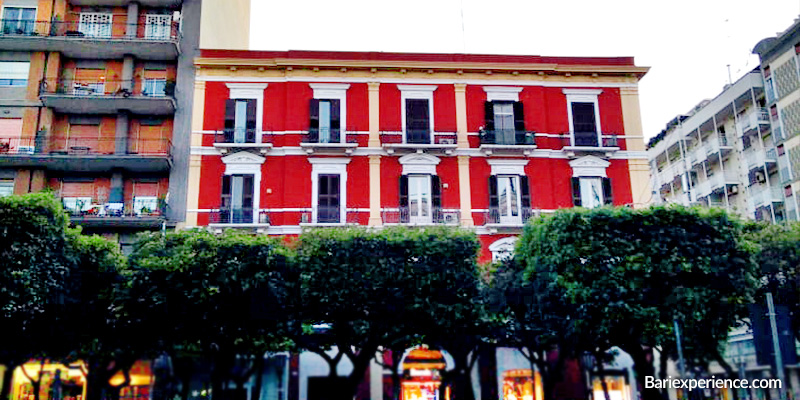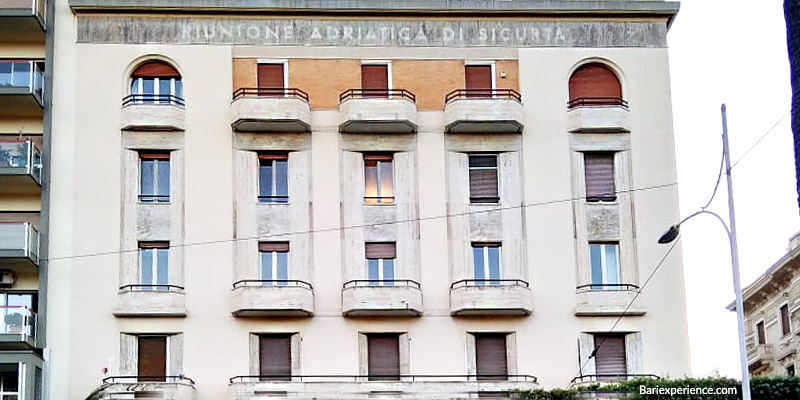 The Hotel Oriente in Corso Cavour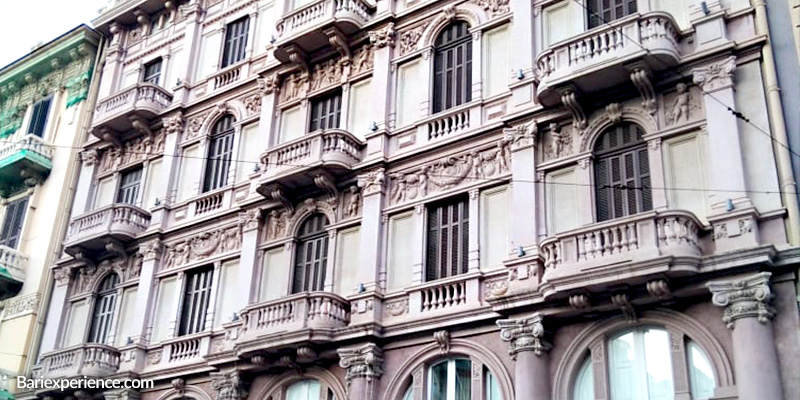 The Bank of Italy building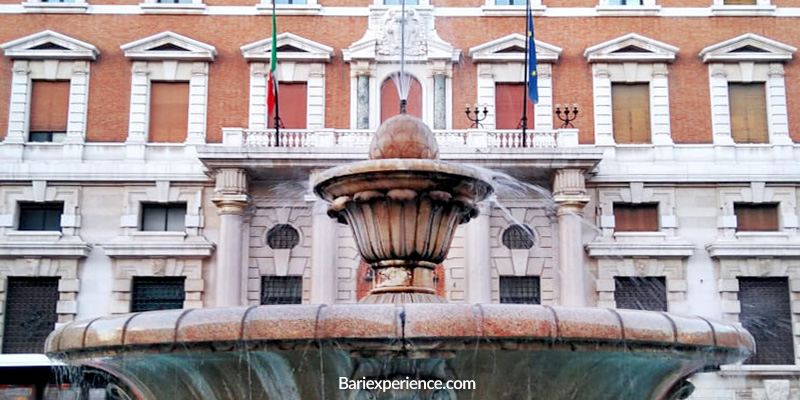 Look for a Hotel in the Corso Cavour area!
Was this post helpful? You like?
Say it with a 1 to 5 heart
Average rating 5 / 5. Voti ricevuti: 1