Hey, pss! This might interest you.
Will you be in Bari near Christmas?
Here are 5 tips to enjoy this city in the Christmas season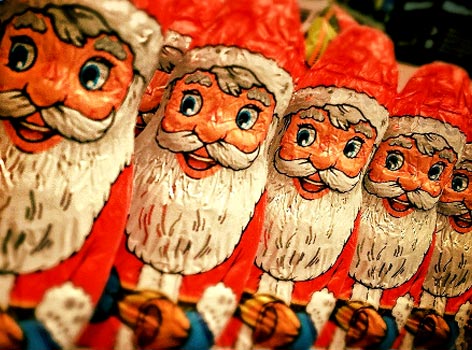 As every year comes Christmas , and like every Christmas also Bari prepares to celebrate and honor the best and sweetest season of the year.

Normally the whole city prepares for a party with lights, trees, decorations, events, Christmas sweets and so on and so forth metta (also Bari is very fond of Christmas and traditions ), however there are very specific places in Bari , and above all of the ancient village "Bari Vecchia" , which you cannot help but visit if you want to fully experience this season in the capital of the splendid Puglia .
So let's not go any further, here are five tips to suggest the best experiences to live in Bari during Christmas .
Among the shop windows and gifts in Via Sparano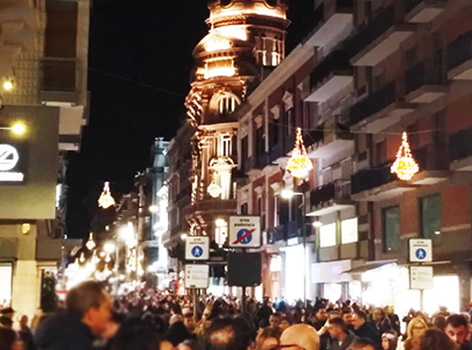 Via Sparano is the heart of the center of Bari , famous for being the main street of shopping , as well as a symbol of trade in the Apulian capital . At Christmas it is impossible not to go to Via Sparano ; full of Christmas decorations, lights, people, background music and lots and lots of fun.
Discover the party atmosphere and habits of the Bari people.
At the foot of the Christmas tree in the square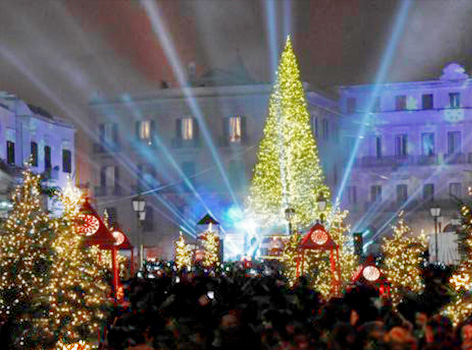 Bari , like many other Italian squares, has its Christmas tree , which is bigger and more beautiful every year.
The representative tree of Christmas in Bari is always in Piazza del Ferrarese , that square where every December many people attend the lighting of the tree itself.
Obviously the selfie it is always a must for Bari and tourists.


The evocative markets on the Wall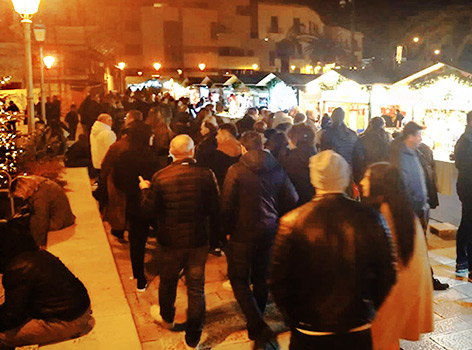 Another typical feature of the Christmas period in Bari are the inevitable markets . The markets are scattered between Corso Vittorio Emanuele , Piazza Mercantile and the wall of Bari Vecchia ; besieged by thoughts and gifts, the markets of the Christmas season always have their charm, as well as offering an atmosphere of party and conviviality.
The characteristic alleys of Bari Vecchia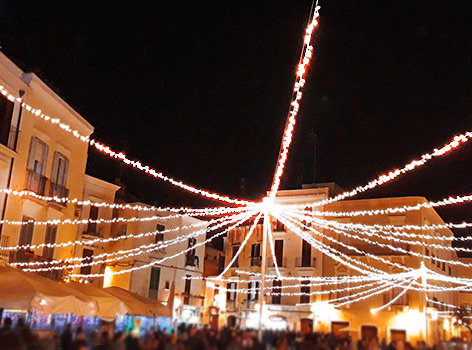 And what about the suggestive Bari Vecchia ? Christmas is undoubtedly one of the times to offer the maximum expression of its beauty and authenticity. Strolling through the alleys of the old town always has its reason, but walking through the festively lit streets becomes something extraordinarily characteristic and beautiful to see. Don't forget to taste the pettole!
In the suggestive Basilica of San Nicola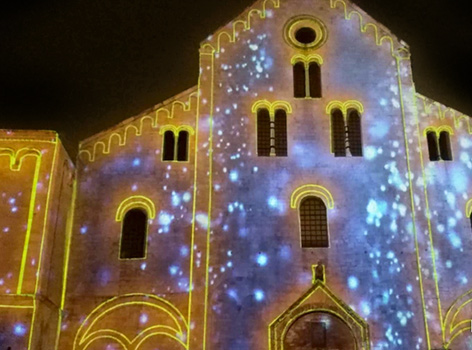 And finally the symbol of Bari the Basilica of San Nicola . Often the play of lights on the church incredibly raise the level of its beauty and grandeur, after all it is the Basilica of the Patron Saint of Bari , protector of Amsterdam and source of inspiration for the Americans of the famous Santa Claus .
One more reason to visit it at Christmas .
Related with Christmas in Bari
Was this post helpful? You like?
Say it with a 1 to 5 heart
Valutazione media 4 / 5. Voti ricevuti: 4