#WeAreHere: Take a picture with our PDF and tag us on Facebook.
The best photos will be awarded!
From flowers to vegetables, to fruit: discover some urban gardens managed directly by the Bari community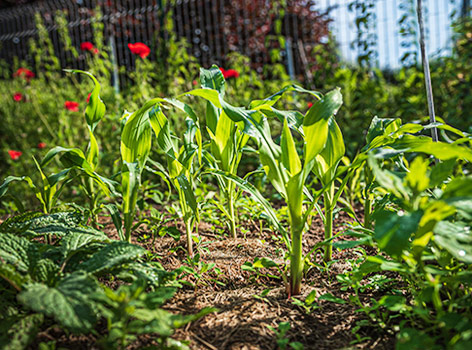 If you are a lover of nature then most likely you will be interested in discovering these curious urban gardens .
In essence, these are initiatives aimed at stimulating contact with nature in different areas of the city , those places where, also due to force majeure, concrete has replaced the earth and, above all, improve the quality of the environment and of the landscape .

In this regard associations were born which, thanks to their sensitivity on the subject, allow the citizens themselves to be able to get back in touch with nature and to do so in an absolutely proactive way thanks to spaces used as real botanical gardens which, in addition to promoting environmental sustainability , generate new forms of social aggregation in the city.
Through these initiatives, therefore, the citizens themselves took the opportunity to take care of some land assigned to them and to give birth to flowers , vegetables and fruits , offering even more beauty to some areas of our city and healthy food for the community.
These urban workshops in the form of social gardens thus become opportunities for raising awareness, enhancing common areas and disseminating absolutely natural, eco-compatible and organic products .

A Bari there are several initiatives aimed at achieving the aforementioned objectives and if this topic is of interest to you then you will surely want to find out where these curious urban gardens are located. Here then is 3 urban gardens that you could visit in Bari by agreeing a visit directly with the associations / cooperatives of reference.
Other experiences in Bari
Was this post helpful? You like?
Say it with a 1 to 5 heart
Valutazione media / 5. Voti ricevuti:
This post has not yet received a score! You can be the first