Car and scooter rental promotion
Experience the magic of Christmas?
Here are 3 good reasons to go to Locorotondo, near Bari.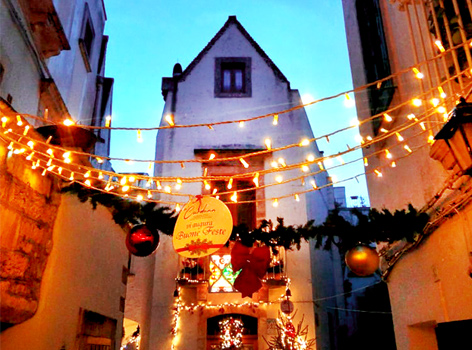 Often in the common imagination it is thought that to experience the magical Christmas atmosphere it is necessary to move a lot from one's own cities and go elsewhere.
For many it could be so, but when you are in Puglia the Christmas becomes something extraordinarily magical and too beautiful to er being able to desire it elsewhere.
The many villages that surround the Apulian capital, in fact, manage every year to surprise the thousands of people who decide to visit these places during the Christmas period , partly because the their structure and architecture already makes them very characteristic in themselves, partly because the administrations decide to enhance them through lights, decorations, events and so on and so forth.

It almost seems to witness a real e own competition among the various villages of Puglia since they always turn out to be more beautiful than the other, and all to the advantage of the Apulians and those who, like you, are deciding which place to visit during a dessert trip to Puglia .

That of the Valle d'Itria (an area of ​​Puglia between the provinces of Bari, Brindisi, Taranto and even Salento) is a territory that is already normally in great demand in virtue of the beautiful villages that are part of it and Locorotondo is just one of them.
Reasons to visit this place? Here they are:
REASON 1
Locorotondo is among the most beautiful villages in Italy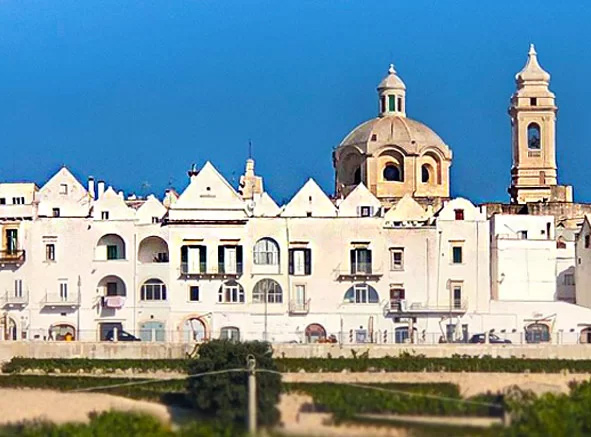 This label is already an excellent business card for visiting the splendid village of Valle d'Itria .
Characteristic for its "Cummerse" (houses with sloping roofs) and for the surrounding area, Locorotondo is absolutely worth a visit regardless of the time of year.
It is not very far from Bari and it is very close to another splendid village, that of the Trulli of Alberobello .
REASON 2
Lorocotondo becomes magical at Christmas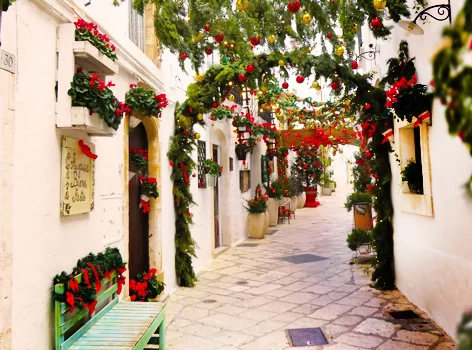 Locorotondo at Christmas?
Simply all to be explored, experienced and enjoyed with the many bars present and decorated with a theme for the Christmas holidays. Locorotondo at Christmas turns into a real fairy-tale-style village, with lights and decorations of all kinds in almost all the alleys of this splendid historical center. To be enchanted.
REASON 3
Locorotondo and Apulian dishes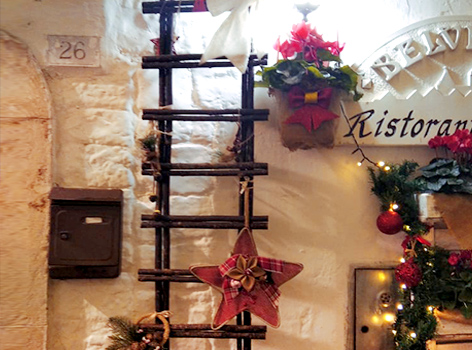 The historic center of this place in the Itria valley is studded with bars, restaurants and trattorias, all beautiful and very suggestive.
Imagine stopping here for a break and savoring typical Apulian taste among small and welcoming rooms in ancient stone and many Christmas decorations.
An experience that you will not wait to tell and that you will take with you for the rest of the trip .

Some photos of Locorotondo at Christmas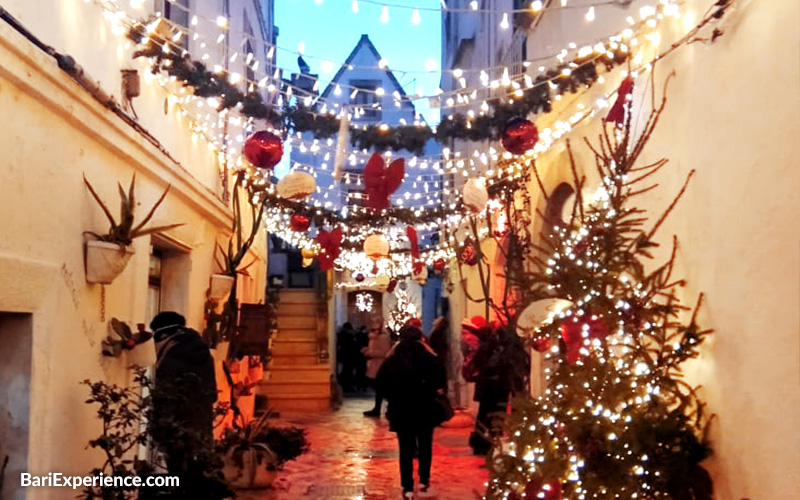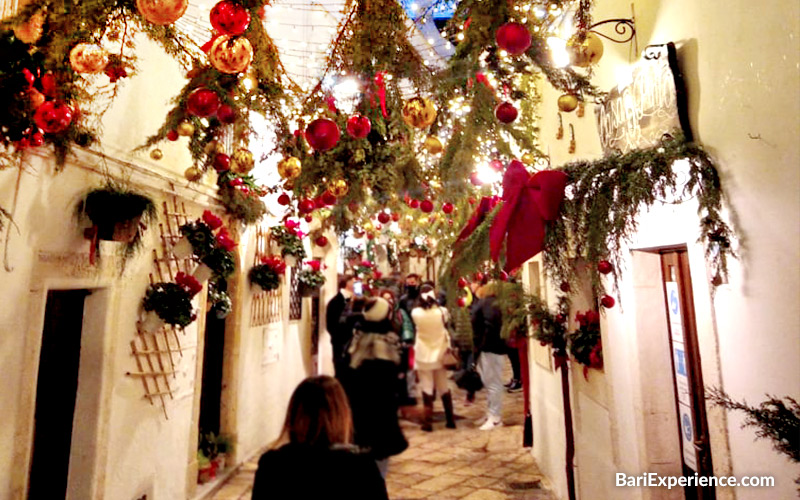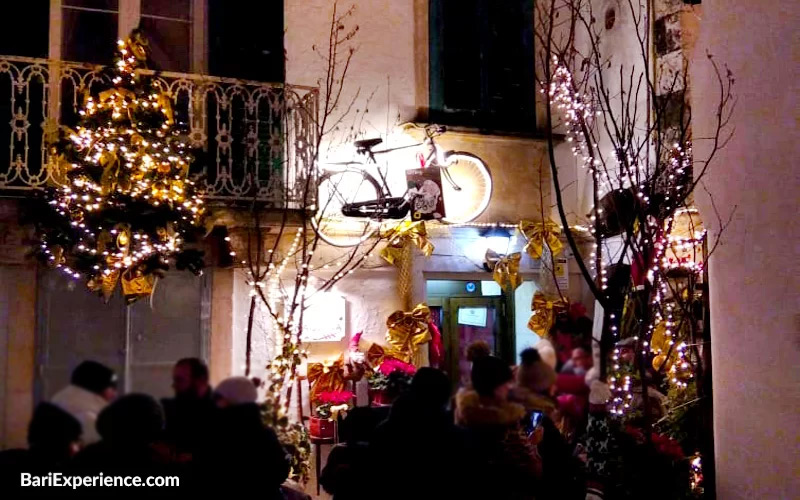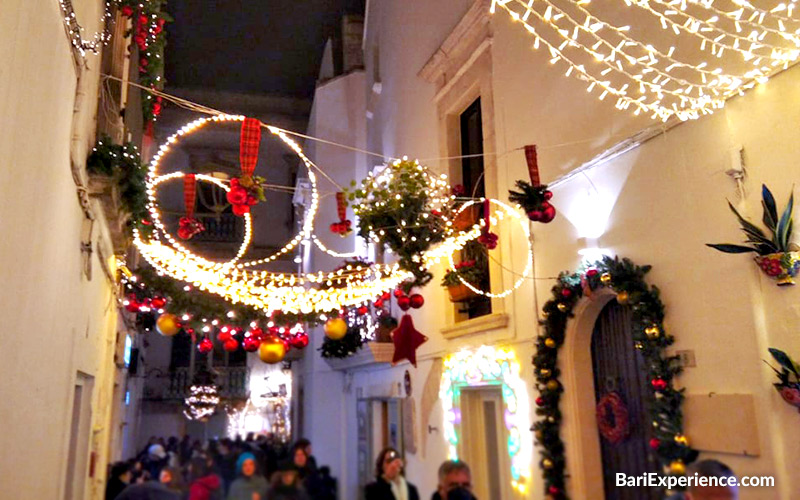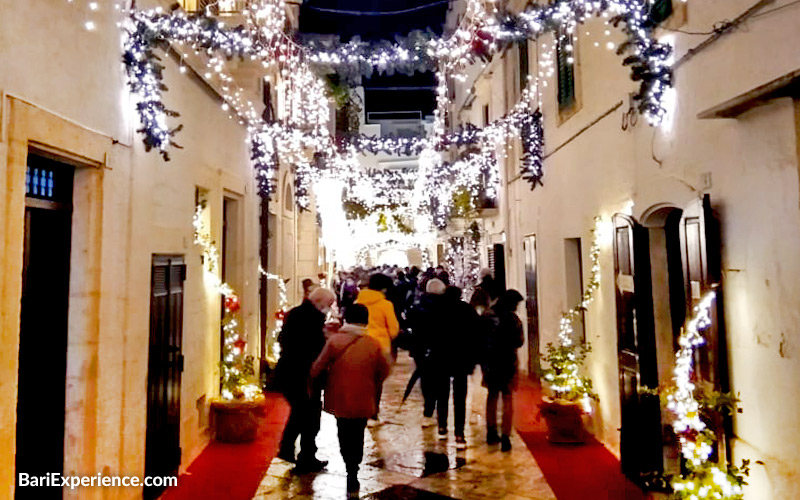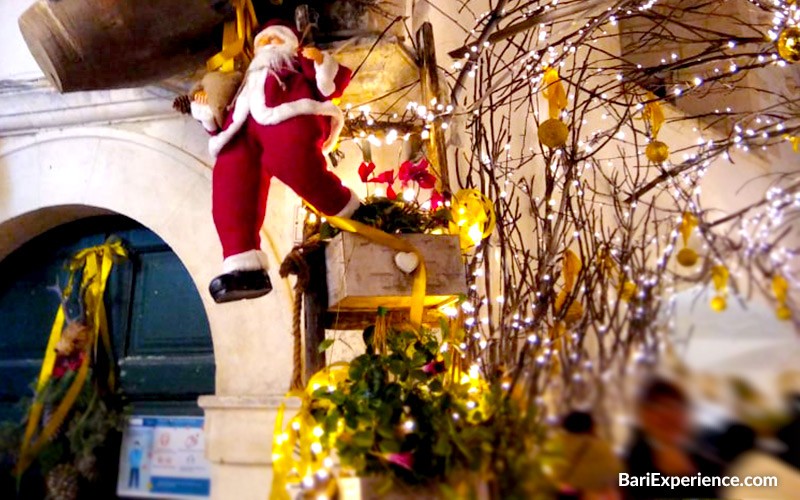 Beautiful tours for the villages of the Itria Valley
Opportunities to fully experience the beautiful villages of the Itria Valley! And if you have an unexpected problem, the cancellation is FREE .
More on Christmas in Bari
Was this post helpful? You like?
Say it with a 1 to 5 heart
Valutazione media 5 / 5. Voti ricevuti: 2
Car and scooter rental promotion