Car and scooter rental promotion
Where to eat the traditional fried panzerotto in Bari? Here are 6 tips that will make your mouth water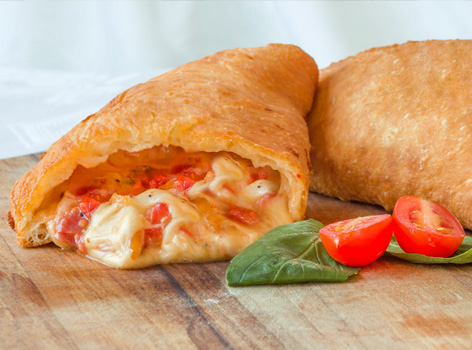 You have arrived in Bari and you are wondering where to eat the delicious Bari fried panzerotto? Then you are in the right place at the right time.

The fried panzerotto is, together with the focaccia, among the typical products of street food Barese that you cannot help but try walking around the streets of the Apulian capital .
The panzerot to fried you can find it in different bakeries , rotisseries and pizzerias (there are so many places that will give you the opportunity to taste it ) and the maximum of its expression emerges especially if freshly baked, with the crunchy dough, hot tomato and stringy mozzarella.
If you want to stuff your fried panzerotto according to your tastes then you just have to ask; the premises often offer very interesting fillings or give the customer the opportunity to choose his favorite ingredients. Chocolate chip? hoax? Norcia? Mortadella? Turnip greens? to you the choice.
The fried panzerotto in Bari is a tradition, the vast majority of times shared with relatives and friends, at home and away from home, at the table or "al cofano", and the fact of being able to eat it basically where you wants and when you want, makes it an easily desirable product at any time of the day.
A walk of about 3 hours to savor panzerotto , focaccia , sgagliozze and other products of Bari street food !
In Bari the fried panzerotto does not have a precise dimension, everyone does it in their own way: there are those who make it small to enrich an exquisite aperitif, those who make it as big as a hand and those even long as much as an arm. In short, regardless of its size, this typical product of Bari street food will be the joy of your eyes and your palate.

But now we come to the most interesting aspect of this article, namely where can you eat a good fried panzerotto in Bari? Obviously there are many places, however BariExperience offers you a list of some places where you can taste fantastic panzerotti fried .
"Di Cosimo" in Bari Vecchia
"The Big Panzerotto" in the Carrassi district
"Di Cosimo" in the Carrassi district
"Il Fornaccio" in the Libertà district
"Pizzorante Arlecchino" in Triggiano
Other experiences in Bari
Was this post helpful? You like?
Say it with a 1 to 5 heart
Valutazione media 4.2 / 5. Voti ricevuti: 6
Car and scooter rental promotion