Car and scooter rental promotion
Do you want to come to Puglia and want to know where to stop? Here are 5 good reasons to choose to stay in Bari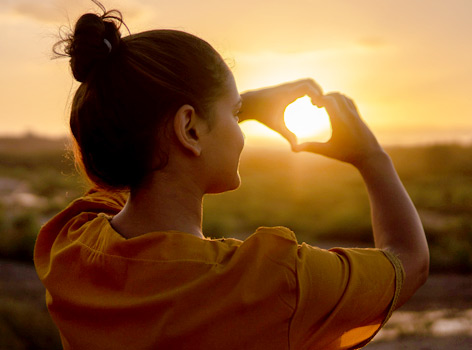 When you want to come to Puglia the first question that comes to mind is " where do I stop to go to Puglia? ".
Well, surely the answer to this question is, most of the time, of a subjective nature since it all depends on the time of year and the needs of each one.
However, there are also cases in which you want to come to Puglia , because maybe everyone says that Puglia is beautiful (and indeed it is) but you don't have the faintest idea of ​​which area of ​​ Puglia to visit or in which strategic place to stay to enjoy it in all its facets. So here is a page that will certainly help you understand what could be the best place to stop in Puglia during a weekend or a summer vacation (maybe 5-7 days) ; obviously in this answer it becomes inevitable to suggest the wonderful Bari and not only because we are on BariExperience.com , but because there are several valid reasons for doing so.
However, a page would not be enough to list them all, but this section will do its best to combine them into 5 good reasons that will surely clarify your ideas and, probably, to hurry you in booking a flight for Bari .
We bet? 🙂 Read the above reasons now.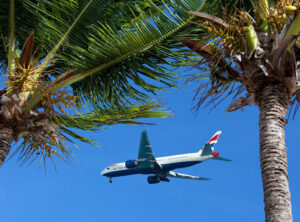 The first good reason to choose Bari during your days in Puglia is definitely for the ease with which it is possible to reach it; Bari boasts a large international airport with many direct flights, both from Italy and abroad, as well as having a port (located right in front of the splendid Old Bari ), a railway station in the beating heart of Bari and finally an excellent motorway.
In short, Bari can be reached by any means and, in some cases, even in a short time , which is why it deserves your consideration for the hypothesis of an accommodation. Comfort first of all, so if the journey starts on the right foot, you're already half done!
2) Bari is a beautiful seaside city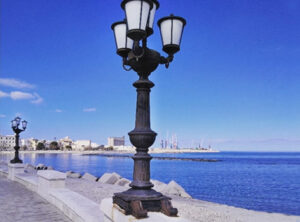 And it seems too little to you?
Bari boasts a formidable landscape characterized above all by its sea , but above all from its promenade , among the most beautiful and longest in Italy and Europe with its characteristic and unmistakable cast iron lampposts (197 along the coast) . This means that in addition to having the opportunity to visit a city rich in resources, beauty and history, you can take advantage of (especially in summer) the public beaches such as Pane & Tomato and Torre Quetta , two places where you can enjoy a few hours of sun, sunsets and splendid skyline of Bari . And what about the Bari cuisine ? A seaside town like Bari can only delight you with its typical dishes and, above all, with its raw seafood from Bari . An excellent solution to refresh yourself and leave!
3) Around Bari is the heart of Puglia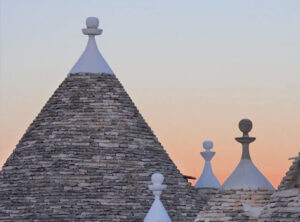 When we talk about Puglia we think not only of the splendid beaches of Salento (a couple of hours away from Bari) , but also to the Trulli of Alberobello , to Polignano a Mare , to the splendid Monopoli and to the magnificent Grotte di Castellana ; not to mention Vieste, Castel del Monte, Ostuni (the white city) and the Itria Valley. These are just some of the many destinations offered by Puglia , all reachable in a short time starting from Bari thanks to the strategic position of this city (it is practically located in the center of the region ) which allows you to easily reach most of the main places of interest of the Apulian territory. Every year thousands of tourists stay in the province of Bari, but above all in the Apulian capital ; that said, next could be you!
4) In Bari you never get bored!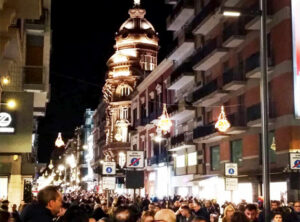 Very true, Bari is a big city and as such it has everything you need to make your stay unique and memorable. From the historical center of Bari to the outskirts, this city offers an inexhaustible amount of places and clubs to be able to entertain, have fun or simply to enjoy a few moments of relaxation ; and if the desire for shopping assails you, you have the possibility to choose between the most famous streets in the center such as Via Sparano and Corso Cavour or the large shopping centers near the main exits of the Bari ring road. If you are a lover of history and culture, then you can only consider the various museums and attractions present in the capital such as the Pinacoteca , the Swabian Castle and Underground Bari (to name a few) . In short, in Bari you don't get bored.
5) From Bari you can reach the suggestive Sassi of Matera in an hour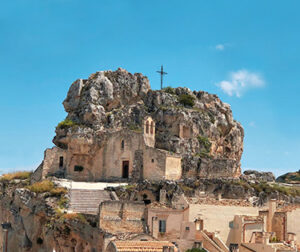 Not only Puglia .
If you choose Bari as point of support you will have the opportunity to enjoy on the one hand the most beautiful typical and representative destinations of Puglia , on the other hand to discover another historical heritage apparently far from Bari but, in fact, extremely close to the capital Apulian (we are talking about an hour by car); it is the suggestive Sassi di Matera , the town dug into the a whose beauty has remained intact over time. Matera is a place where time seems to have stopped, such as to fascinate thousands of tourists from all over the world to visit it, but if you had to choose to stay in Bari you would be much closer than many others.
Don't miss the precious opportunity to visit Puglia and Basilicata with just one trip!
The best-selling tours to see Bari
Opportunities to fully experience the city! And if you have an unexpected event, the cancellation is FREE .
Some experiences to do in Bari and its surroundings
Was this post helpful? You like?
Say it with a 1 to 5 heart
Valutazione media 4.5 / 5. Voti ricevuti: 2
Car and scooter rental promotion