Car and scooter rental promotion
Discover an area where you can take postcard photos of the beautiful Bari seafront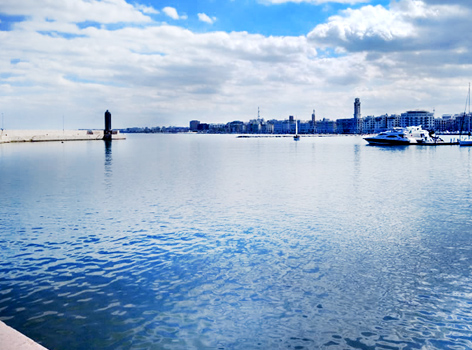 The seafront is undoubtedly one of the main attractions of Bari, a symbol of the Apulian capital and of the baresity, for this reason it becomes essential for a tourist to discover the best position to be able to capture this very long journey at its best. said several times in other sections of this site, the promenade of Bari is one of the longest promenade in Italy and Europe and with its cast iron street lamps that illuminate the whole coast of the city (there are 197 to be precise) offers every day, especially at sunset, a show of lights and colors that only a place like Bari can offer in a similar context. Having said that, what better position to take beautiful photos of the Bari seafront ? You should know that there is a terrace, right on the sea, located precisely on the Sant'Antonio pier , one of the oldest structures in the city connected to the old port.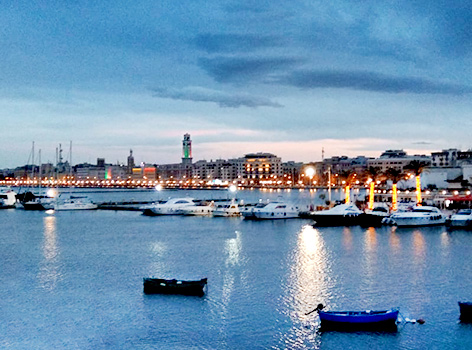 Here the spectacle of the Bari seafront is guaranteed for two simple reasons; first of all this terrace, despite the moderate height above sea level, allows you to enjoy a breathtaking view, but what is even more important is that the point where this interesting space is located allows you to see not only the southernmost area (let's take the tower of the provincial palace as a reference) but also the northernmost area (Old Bari and the port of Bari) thus having the opportunity to admire both parts of the extended seafront .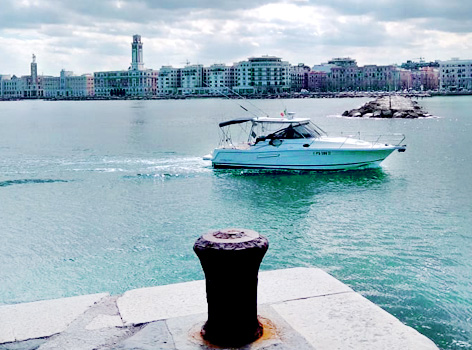 Do you think the show ended here? Absolutely not.
Continuing your walk, then descending from the terrace of the fish market , there is a road that takes you to the tip of this fantastic pier and which will allow you to reach the most extreme part of the panorama; in this area you will feel almost immersed in the sea because you will find yourself practically on the opposite side from the coast; you got it right, the promenade will be right in front of you.
So the Sant'Antonio pier is one of those places to visit absolutely during your experience in Bari , a strategic viewpoint where you can immortalize the entire Bari seafront and give yourself a perfect memory of this trip to the Apulian capital .
Curiosity
The Sant'Antonio pier is also that area of ​​the seafront where every year the fireworks batteries are placed for the feast of St. Nicholas, il santo patrono di Bari.
Where is this viewpoint located?
The best-selling tours to see Bari
Opportunities to fully experience the city! And if you have an unexpected event, the cancellation is FREE .
All the viewpoints of the waterfront
Discover the places where you can better see the splendid seafront of Bari ! 5 places chosen for you to make you fully experience this Bari experience.
Some experiences to do in Bari and its surroundings
Was this post helpful? You like?
Say it with a 1 to 5 heart
Valutazione media 5 / 5. Voti ricevuti: 1
Car and scooter rental promotion