Hey, pss! This might interest you.
A suggestive boat excursion among the splendid caves of Polignano a Mare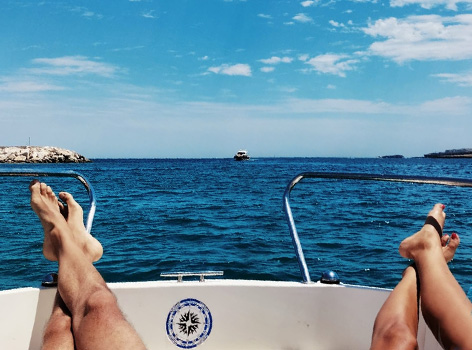 When we talk about Puglia it becomes inevitable to think of Polignano a Mare (amazing corner of this region) , to the white houses built on the rock combined with the beauty of the sea and the charm of the caves .

What if, instead of just thinking, we try to materialize this idea? Fortunately, a very nice couple will take care of your wishes.
It is The Marina Boat-by silcla which will allow you, through a boat tour, to admire the imposing rocky coast of Polignano a Mare with the possibility of even entering the sea caves; by boat or swimming? To you the choice! As long as you can live this fantastic experience with adventure and magic.
During the boat excursion there are some stops to allow you to take a bath in the emerald green sea of ​​Polignano , or alternatively simply to relax and enjoy the tan; and while the waves lull your thoughts you can enjoy a tasty Apulian aperitif directly on board "your" boat.


Yes, because during your experience in the sea of ​​Polignano you will even have the opportunity to accompany your enthusiasm with music of your choice, or to dive into the water as many times as you want and have photos and souvenir videos taken, in short, everything you need to feel like a protagonist of that day.
The boat tour in Polignano a Mare lasts about 2 hours with scheduled departure from the beautiful location of Cala Ponte Marina where you can take advantage of large changing rooms and very comfortable showers available from the structure, all already included in the price .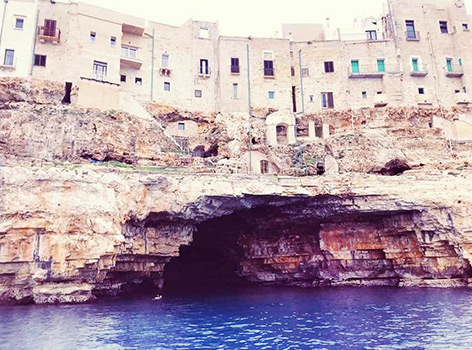 About price, La Marina Boat-by silcla offers this service in two different ways: couple boat tour or group boat tour ( max 8 people) with affordable prices for both young people and families and with the advantage of being able to stay further at sea, perhaps for another bit of relaxation, if after you there should be no further customers waiting for the boat ride .

An added value, the latter, which will not go unnoticed by all those who wish to enjoy the sea of ​​ Polignano without being in a hurry to return; obviously for more information and details on costs it is advisable to contact directly La Marina Boat-by silcla through the FB page.

So with this interesting private boat tour , in a characteristic corner of the heart of Puglia , you will undoubtedly add value to your experience.
Are you convinced? Then you just have to book your seats, the boat is waiting for you!
Discover the hidden treasures of Polignano a Mare with a suggestive boat excursion and a tasty aperitif!
Starting point of the boat tour
Other unusual experiences!
Opportunities to fully experience the city! And if you have an unexpected event, the cancellation is FREE .
Other experiences in Bari
Was this post helpful? You like?
Say it with a 1 to 5 heart
Average rating 5 / 5. Voti ricevuti: 1