Hey, pss! This might interest you.
Sarai a Bari in prossimità del Natale?
Ecco 5 suggerimenti per goderti questa città nella stagione natalizia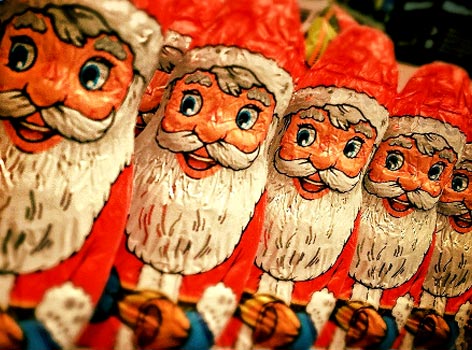 Come ogni anno arriva Christmas, e come ogni Christmas anche Bari si prepara per festeggiare e onorare la stagione più buona e più dolce dell'anno.

Normalmente un pò tutta la città si prepara a festa con luci, alberi, decorazioni, eventi, dolci natalizi e chi più ne ha più ne metta (anche Bari è affezionatissima al Natale e alle tradizioni), tuttavia ci sono dei posti ben precisi di Bari, e soprattutto del borgo antico "Bari Vecchia", che non potrai fare a meno di visitare se vuoi viverti appieno questa stagione nel capoluogo della splendida Puglia.
E allora non andiamo oltre, ecco cinque consigli per suggerirti le migliori esperienze da vivere a Bari nei giorni di Christmas.
Tra le vetrine e i regali in Via Sparano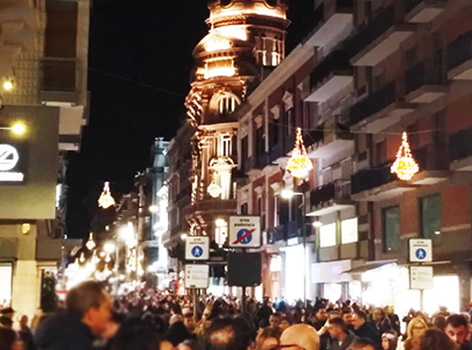 Via Sparano è il cuore del centro di Bari, famosa per essere la principale via dello shopping, nonchè simbolo del commercio del capoluogo Puglia. A Christmas è impossibile non passare da Via Sparano; ricca di addobbi natalizi, luci, gente, musiche di sottofondo e tanta, tanta  allegria.
Scopri l'atmosfera di festa e le abitudini dei baresi.
Ai piedi dell' albero di Natale in piazza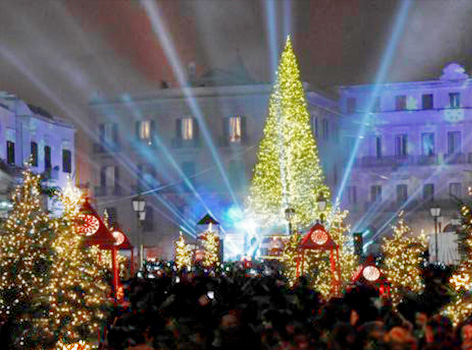 Anche Bari, come tante altre piazze italiane, ha il suo albero di Natale, ogni anno sempre più grande e più bello.
L'albero rappresentativo del Natale a Bari è sempre in Piazza del Ferrarese, quella piazza dove ogni Dicembre tantissime persone assistono all'accensione dell'albero stesso.
Ovviamente il selfie è sempre un must per baresi e turisti.


I suggestivi mercatini sulla Muraglia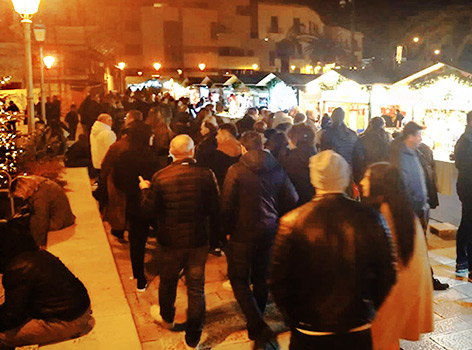 Un'altra caratteristica tipica del periodo di Natale a Bari sono gli immancabili mercatini. I mercatini sono sparsi tra Corso Vittorio Emanuele, Piazza Mercantile and the muraglia di Bari Vecchia; presi d'assalto tra pensieri e regali, i mercatini della stagione natalizia hanno sempre il loro fascino, oltre ad offrire un atmosfera di festa e convivialità.
I caratteristici vicoli di Bari Vecchia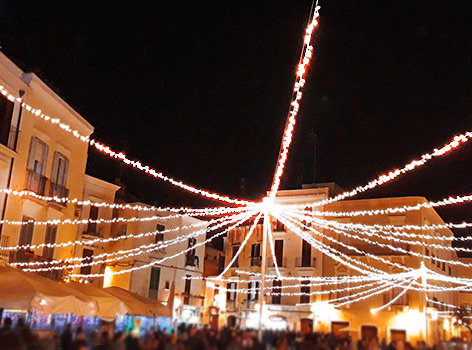 E che dire invece della suggestiva Bari Vecchia? Christmas è indubbiamente uno dei periodi per offrire la massima espressione della sua bellezza e autenticità. Passeggiare tra i vicoli della old City ha sempre il suo perchè, ma camminare tra le stradine illuminate a festa diventa qualcosa di straordinariamente caratteristico e bello da vedere. Non dimenticatevi di assaggiare le pettole!
Nella suggestiva Basilica di San Nicola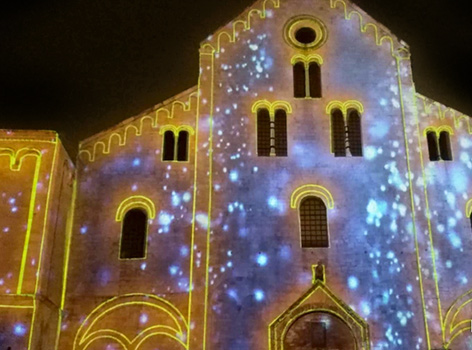 E infine il simbolo di Bari la Basilica of San Nicola. Spesso dei giochi di luci sulla chiesa ne alzano incredibilmente il livello della sua bellezza e imponenza, del resto si tratta della Basilica del Santo Patrono di Bari, protettore di Amsterdam e fonte di ispirazione degli americani del famoso Santa Claus.
Un motivo in più per visitarla a Christmas.
Related with Christmas in Bari
Was this post helpful? You like?
Say it with a 1 to 5 heart
Average rating / 5. Voti ricevuti:
This post has not yet received a score! You can be the first