Hey, pss! This might interest you.
Thin, light, tasty: the Bari pizza is a delight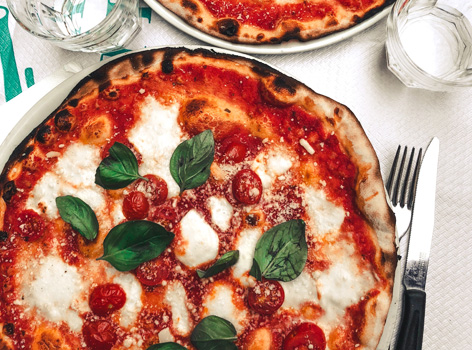 Who doesn't know pizza ?
Famous in Italy and in the world, pizza is undoubtedly one of the most desired Italian products by the palates ... but you have never had pizza from Bari tasted?
Well, if you haven't done it, do it!
The pizza from Bari , unlike the Neapolitan one (another Italian wonder), is thinner, well leavened and seasoned in the vast majority of times with excellent typical Apulian products .
The Apulian products in fact add further value to the taste of pizza , with mozzarella, burrata, stracciatelle and buffaloes from the best Apulian dairies that make the Bari pizza a truly TOP product; not to mention the flakes of ricotta marzotica, turnip greens and so on and so forth (there are so many ingredients available).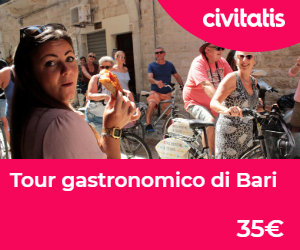 It goes without saying how many pizzerias you will find in Bari regardless of your area of ​​accommodation or reference. How do you want pizza? takeaway? at the table? there is an embarrassment of choice, but it is impossible not to taste it.
Meanwhile, this Blog suggests a winning combination: Pizza & Mare.
If you want to eat pizza and enjoy the smell of the Bari sea at the same time, the advice is to move to the San Cataldo district ( Faro so to speak); you will find them several restaurants / pizzerias right by the sea.
Also in this case you can decide whether to take it away and enjoy it facing the sea (there are walls and spaces where you can lean on) or if you want to be more comfortable sitting in one of the places you will find in that area.
You decide, but don't leave Bari without having tasted Bari's Pizza!
Discover Bari's pasta and street food!
Opportunities to fully experience the city! And if you have an unexpected event, the cancellation is FREE .
Other dishes and typical products of Bari
Was this post helpful? You like?
Say it with a 1 to 5 heart
Valutazione media / 5. Voti ricevuti:
This post has not yet received a score! You can be the first