Hey, pss! This might interest you.
From poor cuisine to a flagship product of street food: the tasty fried panzerotto!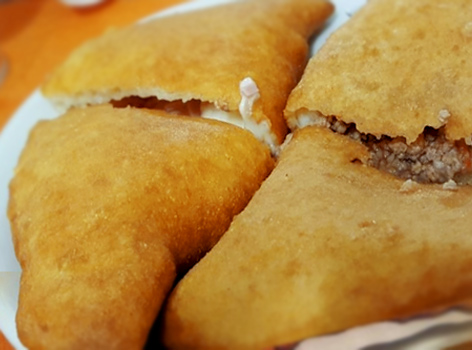 The fried panzerotto is a typical Bari and Apulian specialty that has been satisfying the palates of young and old for many years.
It is a dough, very similar to that of pizza, filled with tomato and mozzarella (as tradition dictates) and fried in seed oil.
Tuttavia il panzerotto può essere farcito in tantissimi modi, fondamentalmente a seconda dei propri gusti; c'è chi lo preferisce ripieno di carne, chi di mortadella e provolone, chi di stracciatella e salame, ecc..


So the panzerotto di Bari , being a rotisserie product, falls within what we can define as "street food" , and is so consumed in Bari that you absolutely cannot miss it.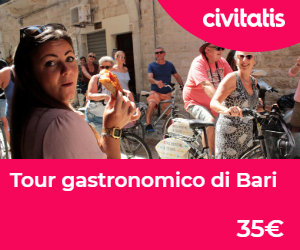 In Bari there are many rotisseries and pizzerias that bake every day fried panzerotti , some very well known and who have made fried panzerotto their strong point.
Try and enjoy!
A walk of about 3 hours to savor panzerotto , focaccia , sgagliozze and other products of Bari street food !
Discover Bari's pasta and street food!
Opportunities to fully experience the city! And if you have an unexpected event, the cancellation is FREE .
Other dishes and typical products of Bari
Was this post helpful? You like?
Say it with a 1 to 5 heart
Average rating / 5. Voti ricevuti:
This post has not yet received a score! You can be the first