Hey, pss! This might interest you.
The millennial history of Bari in the underground of the old city: discover an even older Bari!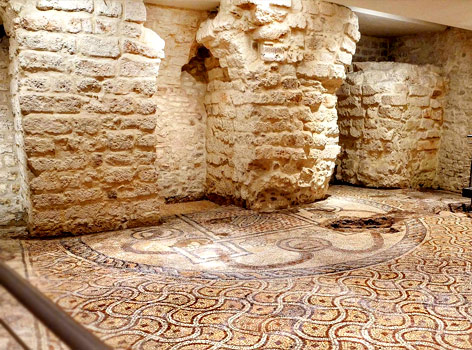 Under the old city of Bari (also called Bari vecchia ) lies another city, did you know that? it is the Bari of about a thousand years ago with archaeological areas dating back to a time band that goes from the Roman age to the Middle Ages and which are excellently preserved in the subsoil in correspondence with some monumental buildings of the ancient village .
Bari Sotterranea is a cultural path created by Author events to let visitors discover "the city under the city", a unique and unforgettable experience that allows you to touch the millenary history of Bari and its daily life of the 10th century.
PATH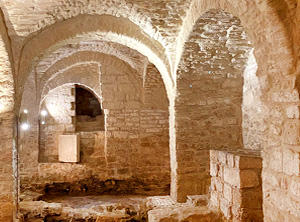 Un percorso suggestivo di circa un paio di ore vi catapulterà indietro nel tempo alla scoperta di resti bizantini, sepolcreti, antichissime abitazioni, botteghe e pozzi. Questo viaggio nel passato ha un percorso ben preciso che comincia dal Castello Normanno Svevo per poi proseguire nel succorpo della cattedrale romanica San Sabino fino a giungere alla a Palazzo Simi, ovvero il centro operativo per l'archeologia di Bari e in ultimo Santa Maria del Buon Consiglio.
THE SIMI PALACE
The Palazzo Simi was built in 1500 on the remains of a Byzantine style church, which in turn was built on the remains of structures from the Roman era ; inside are preserved objects found during excavations such as ancient coins and various types of ceramics.
Among the historical finds there are also some objects such as carved stones and vases of a funerary nature, dating back to prehistoric times and found not only in Bari and its surroundings but also in different areas of the Apulian territory .
Furthermore, always through the basement of the Simi palace , you can observe that what remains of an ancient Roman style accommodation, also recognizable by the typical flooring of the time, and of a Romanesque-style church built on the previous Byzantine one.
So "Bari Sotterranea" is a unmissable journey to discover not only the "city under the city" but also history within history, with an intertwining of eras that have characterized the past of the ancient village of Bari making it a real place of historical interest.
The planned stages to visit underground Bari:

1) Swabian Castle
2) Cathedral of San Sabino
3) Palazzo Simi
4) Santa Maria del Buon Advice
Per maggiori informazioni su questa fantastica esperienza offerta da "Bari Sotterranea" contattare il numero 3409546476 oppure, in alternativa, scrivere a segreteria@eventidautore.it
Sito web: www.barisotterranea.it
The best-selling tours to see Bari
Opportunities to fully experience the city! And if you have an unexpected event, the cancellation is FREE .
Other things to see in Bari
Was this post helpful? You like?
Say it with a 1 to 5 heart
Valutazione media 5 / 5. Voti ricevuti: 5