Hey! Take advantage of the Booking offers to stay in Bari!
La meravigliosa atmosfera natalizia passeggiando tra le vie del centro di Bari
È tempo di regali e come ogni anno il Bari city center viene preso d'assalto dai tantissimi baresi intenti a cercare doni da far trovare ai propri cari sotto l'albero.
Ovviamente tra questi baresi c'è anche il sottoscritto che è sempre in forte ritardo con i regali, tuttavia nel bel mezzo della mia ricerca non poteva mancare qualche scatto fotografico per il mio blog e per la vostra curiosità.
Ecco a voi, e solo per voi, le immagini della mia passeggiata tra le vie del centro di Bari.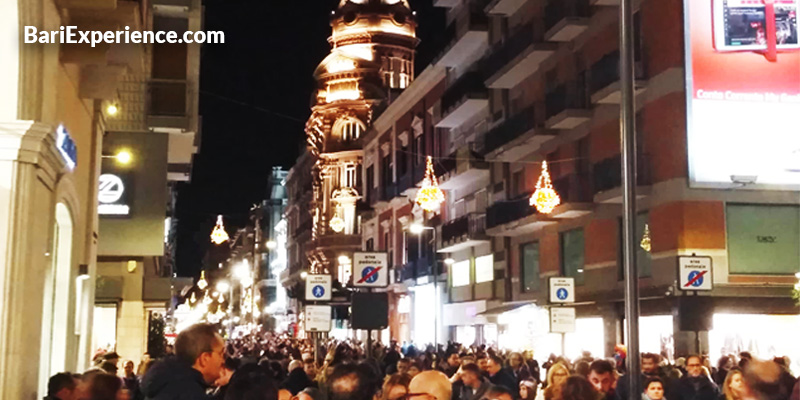 In questa immagine potete ammirare via Sparano ed il suo edificio simbolo, Palazzo Mincuzzi di cui trovate un articolo al riguardo proprio qui.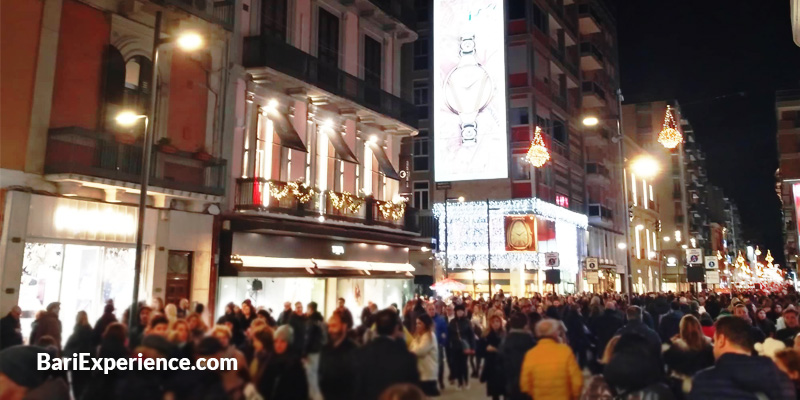 Questa è un'altra prospettiva di via Sparano, ricca di negozi, luci e, soprattutto, piena di gente a passeggio (a Christmas è sempre così).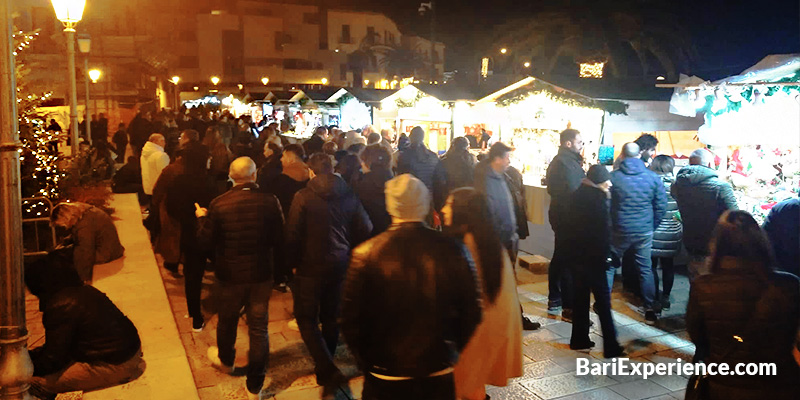 Questi invece sono i mercatini di Natale di Bari. Ogni anno si collocano sulla muraglia del borgo antico diverse casette di legno con oggetti natalizi e non.
Sono davvero graziose e vi invito vivamente a visitarle se siete a Bari nel periodo natalizio.
You may also be interested
Was this post helpful? You like?
Say it with a 1 to 5 heart
Average rating / 5. Votes received:
This post has not yet received a score! You can be the first