Car and scooter rental promotion
Lunch in San Vito (Polignano a Mare) and afternoon in Ostuni: an experience of flavors and white houses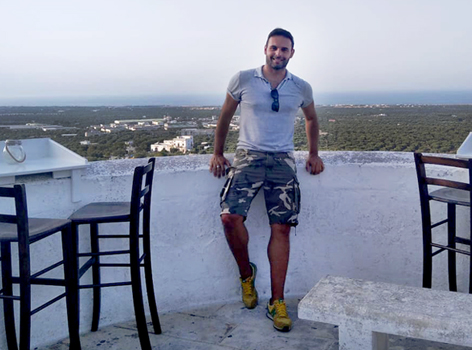 One of the reasons why I consider myself lucky to live in Bari is also this, that is to have the possibility of being able to quickly reach amazing places sought after by tourists from all over the world. One of these is Ostuni , the suggestive white city of the Valle d'Itria , an area of ​​ Puglia from absolutely not to be missed not only for the unspoiled nature but above all for the villages that characterize its essence, but not before having tasted some Apulian flavors in a restaurant at the foot of the Abbey of San Vito , a town on the outskirts of Polignano a Mare ; we are talking, in this case, of one of the main locations of the well-known television drama "The investigations of Lolita Lobosco" , so another place not to be missed.

Returning to Ostuni, I was missing here for a long time, for this reason I took advantage of my holidays to go back and, at this point, to tell you in a short time what was my pleasant experience in the splendid white city .
In this page I will not tell you exactly what to see in Ostuni (surely there are many interesting things to visit) but I will show you some pictures of my carefree stroll through the fantastic alleys of historic center , but above all some belvedere from which you can admire the wonderful landscape offered by our Puglia , where sky, earth and sea come together to create a real postcard of this enchanting territory .
Well, having made this premise I would say not to go further and to present you some photos of the cute San Vito and the historical center of Ostuni , if instead you want to enter the magical atmosphere of this fantastic day then look at the video made especially for you.
PS: I went to Ostuni during the day, but I highly recommend visiting it also in the evening because when the street lamps begin to illuminate the white houses and the kitchens begin to perfume the streets with Apulian dishes , this village becomes extremely suggestive.
I promised myself that next time I will return in the evening!

Until next time
Ivan G.
Here are some photos of San Vito and Ostuni

Other places to see in Puglia, near Bari
Find cheap accommodation in Bari
[booking_product_helper shortname="mappa con prezzi"]
Was this post helpful? You like?
Say it with a 1 to 5 heart
Valutazione media 5 / 5. Voti ricevuti: 1
Car and scooter rental promotion