Car and scooter rental promotion
Meeting with Gabriella Genisi to discover Lolita Lobosco. Also present are Bari Experience and Confguide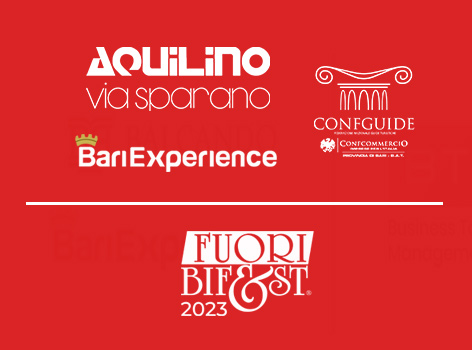 On the occasion of the "𝐅𝐔𝐎𝐑𝐈 𝐁𝐈𝐅&𝐒𝐓", a review of collateral events to the activities of the 𝐁𝐈𝐅&𝐒𝐓, the Aquilino Via Sparano jewelery shop organizes an event dedicated to the great popularity received by the writer Gabriella Genisi with the RAI1 fiction "The investigations of Lolita Lobosco".
The writer will be a special guest to tell curiosities and aspects of the protagonist of her books, Lolita Lobosco, the commissioner who inspired the famous fiction filmed in Bari and to whom the famous necklace in the shape of red lips handcrafted in glazed ceramic by Fisoro Gioielli Unici by Vincenzo Delliturri of Rutigliano.
Invitati per l'occasione anche Ivan Giuliani, fondatore di BariExperience.com and Pietro Palermo della Confguide Bari-Bat per il tour "Sui passi di Lolita", l'iniziativa che ha attirato l'attenzione di centinaia di persone da diverse zone d'Italia e che continua a mantenere alta l'attrazione verso la Terra di Bari e la Puglia.
Appointment Thursday 30 March starting at 5:00 pm at the Gioielleria Aquilino in Via Sparano N.29 in Bari.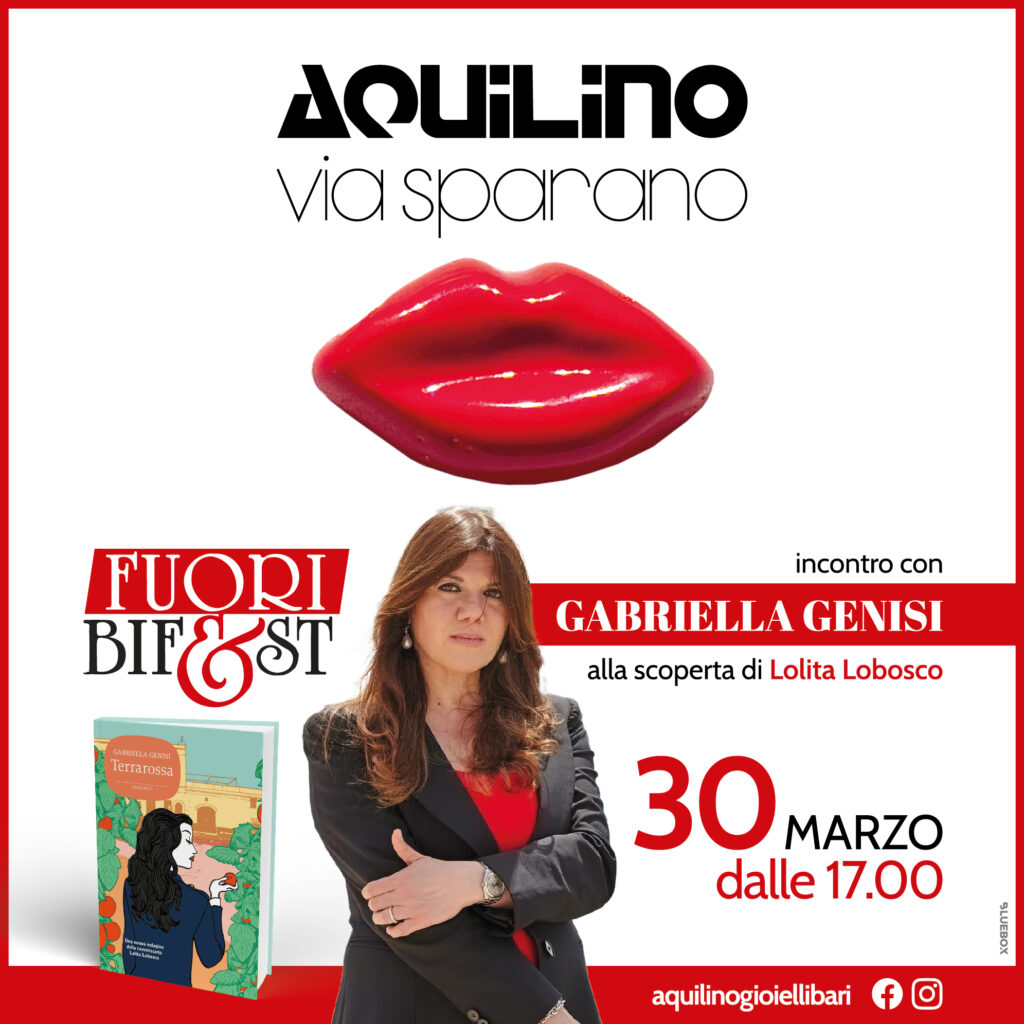 Other news and curiosities about Bari
Was this post helpful? You like?
Say it with a 1 to 5 heart
Valutazione media 5 / 5. Voti ricevuti: 1
Car and scooter rental promotion