Some ideas and useful tips to better organize your first trip to Bari!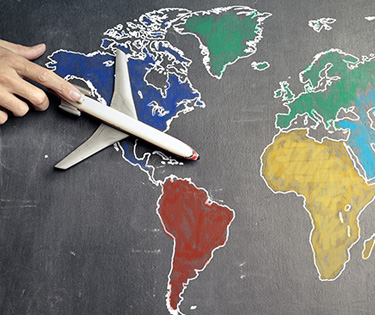 Leaving to discover a place is always something extremely beautiful and fascinating, especially if the journey in question aims to discover one of the most beautiful regions in the world such as Puglia .
However, speaking more generally, the journey always requires some planning in order to to avoid unforeseen events and enjoy your journey in total harmony and carefree. Although everyone's needs change based on very specific tastes, interests and availability, there are things that are very likely to represent a common denominator typical of the 2.0 traveler.
So the question is: from where start in order to plan my first trip to Bari, Puglia? This page wants to offer you useful tips and advice to better plan your experience in Bari (perhaps without spending staggering amounts) , to avoid being caught unprepared or not to run the frequent risk of forgetting to visit some attraction that is interesting for you.
So, having made this premise, here are some useful steps to follow to organize your trip to Bari in total autonomy. Although these are simple tips, these guidelines will certainly come in handy.

1) Choose the best time to come to Bari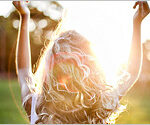 Your trip to Bari could be full of sun , of sea , joy, fun, culture and good food . Fortunately, there are many possibilities that all this can also be concentrated in a short experience in Puglia and this thanks to the Mediterranean climate that distinguishes this splendid region of southern Italy . Climate details
2) Plan your trip to Puglia right away

If there is one thing you need to do as soon as possible after identifying the best time to come to Bari it is to book immediately the flight , train or coach at the most convenient rate. If you are thinking of getting to Bari by car, then you can easily move on to the next step!
3) Book a tailor-made accommodation

Often booking accommodation well in advance could help save money . Search Hotels and B&Bs directly from the map offered by Booking and immediately find out if there is a affordable accommodation in the center of Bari . If you have any unforeseen circumstances, this service provides (in some cases and where expressly indicated) the formula of free cancellation. Why not take advantage?

4) Discover 10 must-see attractions in Bari

There are many monuments and attractions that you can visit during your experience in Bari . Here is a list of ten places not to be missed; ten useful tips to discover some of the main and characteristic places of the Apulian capital .
5) Evaluate a fantastic tour to see Bari!

Through some online platforms and tourist portals, there is the possibility of being able to discover and book several really beautiful guided tours. One of these platforms could be, for example, Civitatis which offers some interesting guided tours : by bike, rickshaw, on foot, gastronomic and much more. Definitely an excellent idea to book them well in advance and cancel them for free, if necessary, in case of unforeseen events.
6) Do you have a nice travel trolley?

It might seem trivial but in reality it is not, if only because many times in airports (for example) you suddenly discover that you have a trolley that does not conform to the hand luggage required by flight companies . Why risk paying extra for not being careful before? Provide, as soon as possible, to buy a comfortable and safe travel trolley.

7) Protect yourself from any unexpected events

Well, now that you have planned your trip to Bari in low cost mode, are you sure you have thought of everything? Sometimes taking a little insurance could come in handy in the event (we all hope not) of illness, injury, theft, loss of your luggage or other unforeseen situations that could affect travel. If you want to be more relaxed, it is good to know that there is the possibility of taking out insurance to protect yourself during a trip. Find them for information online.

Some experiences to do in Bari and its surroundings
Was this post helpful? You like?
Say it with a 1 to 5 heart
Valutazione media / 5. Voti ricevuti:
This post has not yet received a score! You can be the first