Tourist information points
Car and scooter rental promotion
Where to ask for tourist information in Bari? Here are the 4 infopoints of the city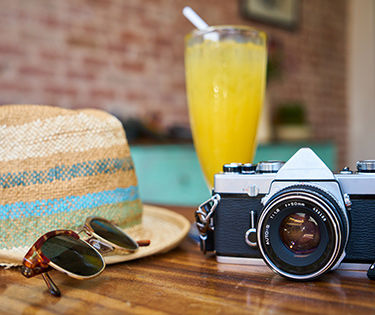 The tourist offices have always been real points of reference for travelers , especially when you haven't been able to plan your sightseeing itinerary in advance and need to get more information when you are already in town
Obviously, Bari also has tourist information points which are located in the most strategic areas of the territory, starting from Bari airport (between the points nerve centers of the local tourist flow) to the port of Bari , a stone's throw from the splendid Old Bari . Thanks to the tourist infopoints scattered around the city, tourists always have the opportunity to obtain all the information they need thanks to an absolutely trained and helpful staff.
Therefore, with these tourism professionals you will always have a reference point useful to satisfy your curiosity or to obtain more detailed information on how to visit, for example, a museum rather than an "underground Bari".
So you just have to keep reading to discover the 4 tourist information points of Bari highlighted for you!
1) Infopoint at Bari airport

Arriving in Bari by plane you will immediately have the opportunity to interface with a infopoint inside the Karol Wojtyla international airport of Bari-Palese ; a good point of reference for starting the Bari experience on the right foot.
2) Infopoint at Bari central station

Will you arrive from the central Bari railway station? No problem, here too you will find a tourist info point at your complete disposal. The station is located in the heart of Bari , a stone's throw from the famous shopping street , the elegant via Sparano .
3) Infopoint in Piazza del Ferrarese

Did you forget to stop at the previous infopoints and are you already in the historical center of Bari ? No fear! At the gates of the splendid Old Bari there is another infopoint , exactly at the entrance of Piazza del Ferrarese (entering from Corso Vittorio Emanuele)
4) Infopoint at the port of Bari

However, if your experience begins by getting off a cruise ship or a ferry , then the tourist infopoint of the port of Bari , reminding you that a stone's throw from the port you are already in the splendid Bari vecchia !
Find out what to see in Bari
Was this post helpful? You like?
Say it with a 1 to 5 heart
Valutazione media 3.7 / 5. Voti ricevuti: 6
Car and scooter rental promotion