Arriving from Bari airport
Hey, pss! This might interest you.
The Bari-Palese airport and the direct international flights of the airlines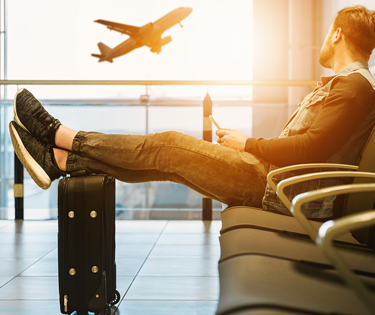 Bari boasts a large airport, it is the Karol Wojtyła International Airport , an airport which, thanks to its runways and its strategic position, allows millions of tourists and travelers to reach Bari every year and Puglia even with few hours of flight .

Many direct flights to Bari , especially from central Europe, as well as many are the airlines .
Some airlines with flights to Bari
Here is a list of some airlines that allow you to book a direct flight - or with a stopover - to the capital of Puglia :
Alitalia, AirFrance, EasyJet, Volotea, Transavia, WizzAir, Vueling, Turkish, Airlines, RyanAir.
Search for a flight to Bari at the best price!
Find a flight cheap to Bari through one of the most famous search engines in the world. Discover now the best rates and immediately block your flight to the capital of Puglia .
Book rental car in Bari.
Discover the best rate!
Once in Bari , you may need to rent a car.
Don't get caught unprepared! Through the DiscoverCars module you can find out in advance the most convenient rates for car rental directly from Bari airport .
Are there one hour guided tours?
Useful information and advice
Where is Bari airport located?
Was this post helpful? You like?
Say it with a 1 to 5 heart
Average rating / 5. Voti ricevuti:
This post has not yet received a score! You can be the first