How to book a ferry to Bari? Here are some tips for finding the best rate.
If you are thinking of booking a ferry to Bari , you will most likely be interested in finding a ticket at the best price. Fortunately, as for flights and car rentals, also for ferries there is the possibility of comparing the prices of the different companies and discovering the best offer for your needs.
In light of what you have just read, the advice is to visit some portals that deal with this aspect. So as soon as you have some time, take a look at sites like DirectFerries.it or NetFerry.com , where you will have the possibility to evaluate the prices of the different companies that offer ferries to Bari .
Reaching Bari by ferry.
What are the advantages if you come with a vehicle?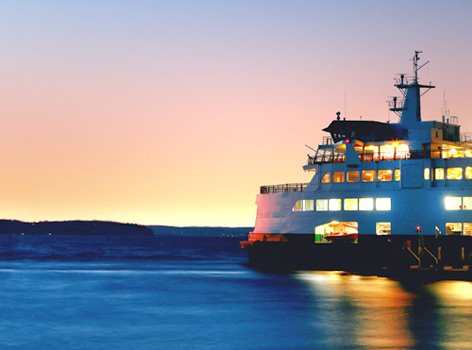 There are several reasons that can lead you to choose the ferry to reach Bari , however the choice is not so bad, especially if you start from Durazzo, Dubrovnik and Bar and decide to embark a vehicle as well for example a car, a camper or a motorcycle. We immediately explain why.
Bari , in addition to being a beautiful seaside city , full of attractions and things to do, also has a great fortune, namely that of having a fantastic province and in great demand from all over the world.
Polignano a Mare , Alberobello , Grotte di Castellana (just to name a few) are part of that range of places not to be missed during your trip to Bari .
Although these towns are easily reachable through the connections offered by public transport, getting around Bari with your own car is still the best choice, a little to not be bound by the timetables of the means, a little also to be able to save money on the use of taxis , buses etc….
Therefore having greater autonomy to be able to visit Bari and its surroundings can only stimulate you to experience this splendid territory more fully and to enrich your experience in Puglia .

Where is the Port of Bari located?
The Port of Bari , a reference point for cruise ships and ferries , is located right at the gates of the ancient town of the city, Bari Vecchia .
Useful information and advice
The port of Bari is practically in front of Bari vecchia . If you arrive from a cruise ship you will be a stone's throw from the historic center; for this reason it could be very useful to discover what to see in Bari in 3 hours
Why not find out in advance the cheapest rates for renting a car in Bari? Several online services allow you to find the car you like at the most convenient rate for your personal needs. Try Google "compare car rental prices" and choose one of the services listed to find the car that best suits your needs, at the best price.
Find out what to see in Bari
Was this post helpful? You like?
Say it with a 1 to 5 heart
Valutazione media 3 / 5. Voti ricevuti: 4