Hey, pss! This might interest you.
When nature and history meet: the fantastic cove at the foot of an ancient Abbey of Monopoli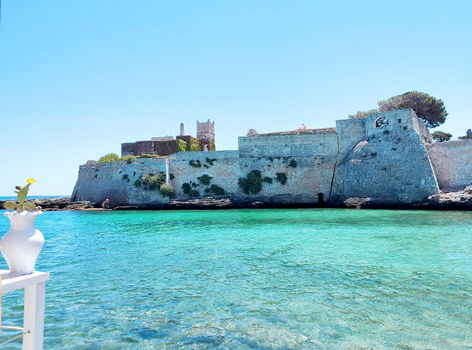 Nature is known, it always gives us indescribable and difficult emotions to argue, but when history and nature cross, a fascinating place is born !

A striking example is this beach of Monopoli , in the province of Bari (about half an hour by car) , renamed Porto Ghiacciolo .
This cove, among the many marvelous ones of Monopoli , is not very big but has two characteristics that make it particularly special: first of all its clear sea and quite cold compared to that of other beaches (hence the name porto ice lolly, even if it is a temperature of pleasant water) but above all its location since this crystalline sea rises at the foot of an ancient structure, the Abbey of Santo Stefano (or castle of Santo Stefano) , a building built in 1086 and which in medieval times had the task of defending the coast of the ancient city of Monopoli.

In light of the above, this place today is an undisputed destination for many citizens and tourists who want to spend an unusual day in a particularly beautiful as well as suggestive context. The color and transparency of the water, combined with the fascinating castle located on the side of the beach , create a unique and probably unrepeatable atmosphere.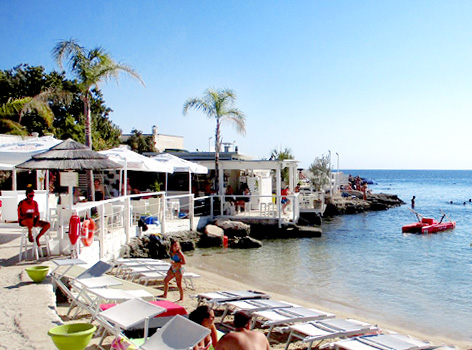 However, there is not even a little bit of fun missing; Porto Ghiacciolo , in fact, boasts a small beach located on the opposite side of the ancient building from which it is possible to rent sunbeds or enjoy tasty drinks and food (with some Apulian ) in the company of cheerful background music.
The only drawback of this splendid corner of the coast of Monopoli is that being very small it is extremely difficult to find a place, which is why which is recommended, if you decide to opt for this beach , to go to the sea as soon as possible to take advantage of the free area or the part reserved for the beach (also the beach beds are selling like hot cakes) .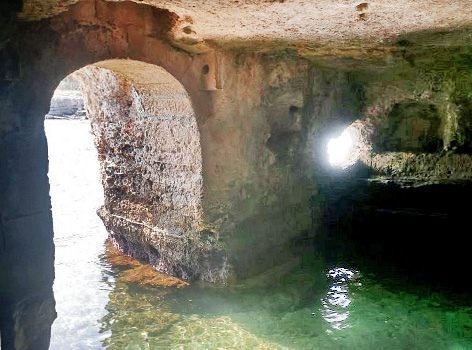 > Other note to report, especially for adventurers , concerns the historic fortress of Porto Ghiacciolo and the surrounding area; if you enter from the sea towards the Abbey you will find small and suggestive caves where you can breathe the magical air of this place and maybe take a souvenir photo. So if you are near Monopoli , or simply want to leave Bari towards this fantastic location, Porto Ghiacciolo is one of those places that most it will impress you, both for the crystal clear sea and for this elegant historic structure on the coast.
What do you think, this beach deserves your attention?
I would say so.

Where is Porto Ghiacciolo located?
Give yourself an emotion in the sea of ​​Puglia
Opportunities to fully enjoy your experience in Puglia! And if you have an unexpected problem, the cancellation is FREE .
Look for other beaches near Bari
Other beaches reachable from Bari
Was this post helpful? You like?
Say it with a 1 to 5 heart
Valutazione media / 5. Voti ricevuti:
This post has not yet received a score! You can be the first