Hey! Take advantage of the Booking offers to stay in Bari!
Do you want to shop? here are the most popular streets of Bari for shopping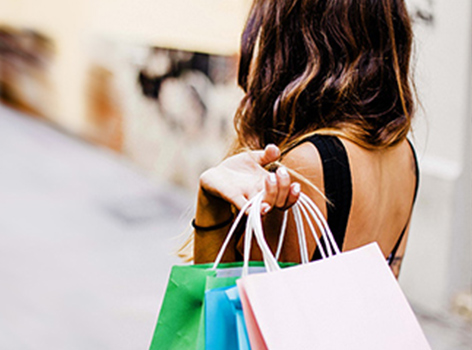 If the desire to do shopping attacks you Bari there is bread for your teeth.
The city has always been a place of commercial exchanges and above all of commercial activities, and with the Murat neighborhood all this has spread and concentrated above all in the streets of this area.
The Bari city center it is characterized by a real grid of buildings and shops, so as you can imagine, you are really spoiled for choice on the streets to take to satisfy your desire for shopping.
However this blog suggests only some of the most famous shopping streets in Bari, invitandoti comunque ad esplorare anche le vie e le traverse limitrofe, che in questa città sono davvero tante.
Via Sparano
it is by far the most famous street in Bari, piena di negozi prevalentemente di abbigliamento e con firme anche importanti; parliamo della strada più lussuosa della città dove potrete per l'appunto ammirare anche il bellissimo Palazzo Mincuzzi, among the structures not to be missed.
Cavour course
is another historical way of Bari, also famous for its strolling and commercial activities. This road is lined with trees, which makes it characteristic and pleasant to walk; it is also the way from which it is possible to see the Petruzzelli theater, another unmistakable symbol of the city of Bari.
Via Argiro
closed to traffic for some time now, too via Argiro it is full of shops, offices and bars, not surprisingly this is also one of the busiest streets in the city. In fact, besides a walk among the shops you can also decide to stop for a coffee or a appetizer (you are spoiled for choice) .
Corso Vittorio Emanuele
Corso Vittorio Emanuele it is one of the most important and popular streets in Bari not only for shopping obviously but above all because it is one of the very first streets built outside the walls of the old village, besides being characteristic for its palms and the Margherita Theater visible throughout the course. It is a symbolic street in the center of Bari, full of bars, clubs and shops of various kinds.
Was this post helpful? You like?
Say it with a 1 to 5 heart
Average rating / 5. Votes received:
This post has not yet received a score! You can be the first