Hey, pss! This might interest you.
Do you want to shop? here are the most popular streets of Bari for shopping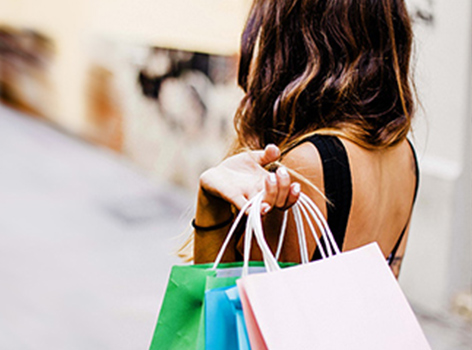 Se il desiderio di fare shopping ti assale a Bari c'è pane per i tuoi denti.
La città è da sempre luogo di scambi commerciali e soprattutto di attività commerciali, e con il quartiere murattiano tutto questo si è esteso e concentrato soprattutto nelle vie di questa zona.
Il centro di Bari è caratterizzato da una vera e propria griglia di edifici e di negozi, quindi come potrai immaginare c'è davvero l'imbarazzo della scelta sulle strade da prendere per soddisfare la propria voglia di shopping.
Tuttavia questo blog ti suggerisce solo alcune delle vie commerciali più famose di Bari, invitandoti comunque ad esplorare anche le vie e le traverse limitrofe, che in questa città sono davvero tante.
Via Sparano
it is by far the most famous street in Bari , full of shops mainly for clothing and also with important brands; let's talk about the most luxurious street in the city where you can admire the beautiful Palazzo Mincuzzi , one of the structures not to be missed.
Cavour course
is another historic street in Bari , also famous for its walking and commercial activities. This road is tree-lined, which makes it characteristic and pleasant to walk on; it is also the way from which you can see the Petruzzelli Theater , another unmistakable symbol of the city of Bari.
Via Argiro
chiusa al traffico da diverso tempo a questa parte, anche via Argiro è ricca di negozi, uffici e bar, non a caso anche questa rientra tra le vie più frequentate della città. Infatti oltre ad una passeggiata tra i negozi potete anche decidere di fermarvi per un caffè o un aperitivo (avete l'imbarazzo della scelta).§
Corso Vittorio Emanuele
Corso Vittorio Emanuele is one of the most important and popular streets of Bari not only for shopping of course but above all because it is one of the very first streets built outside the walls of ancient village , as well as being characteristic for its palm trees and Teatro Margherita visible all along the course. It is a symbolic street in the center of Bari, full of bars, clubs and shops of various kinds.
Some experiences to do in Bari and its surroundings
Was this post helpful? You like?
Say it with a 1 to 5 heart
Valutazione media 3.8 / 5. Voti ricevuti: 4
Hey, pss! This might interest you.