The Mercadante Forest: a green lung not far from Bari.
Discover nature, breathe pure air!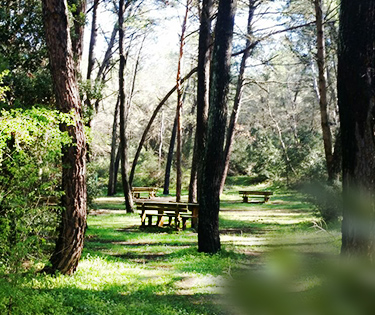 The Mercadante forest , born about 30 km from Bari to stem the floods that hit the Apulian capital at the beginning of the twentieth century, is a vast green area of ​​about 1300 hectares that starts from the nearby Cassano delle Murge up to (in small part) at the gates of Altamura .

Like all forests , also that of Mercadante offers visitors a evocative landscape rich in vegetation: from pines to holm oaks, from cypresses to oaks up to eucalyptus trees and much , much more.

Obviously, there is no shortage of different species of birds, reptiles and mammals that complement all the beauty of what has been renamed the green lung of Bari .
Immersing yourself in the Mercadante forest means being able to enjoy the fantastic paths and characteristic paths of the forest which, we remind you, are equipped with restaurants, cycling areas (several tourists who organize bike excursions) and above all picnic areas (they certainly could not miss them) complete with wooden tables and benches to enjoy a snack in the heart of nature. also the toilets and play areas for children, ideal for families .
A bike tour to immerse yourself in the unspoiled nature of one of the most beautiful natural and protected areas of Puglia .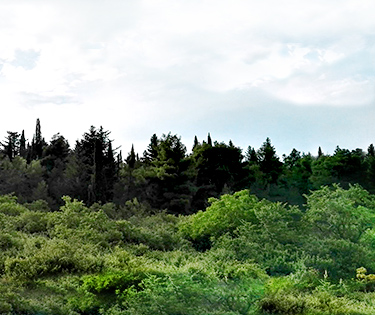 This splendid place near Bari undoubtedly deserves your attention, especially if you want to escape from the chaos typical of big city or simply if you love relaxation , nature and animals .
Yes, because in addition to classic reptiles and mammals vegetation, while walking in the Mercadante forest you may also encounter di various types of animals such as horses, deer, donkeys, foxes, fawns and others, all obviously cared for and protected by the forest.

So, as you can imagine, the Mercadante forest will certainly enter your notebook, precisely among the most beautiful places to see around the Apulian capital.
A real gem to visit above all, or preferably, between spring and summer , to better enjoy every corner of this splendid green lung , the relaxation areas and all the sweetness of animals that the forest has kept for many years.
Admission to the Mercadante forest is obviously free , which is why everyone's responsibility is necessary to continue to preserve it in the Alta Murgia National Park .
If you wish to visit this forest, it could certainly be interesting to consult the map as well; here is a useful link to download it.

Where is the Mercadante Forest located?
A bike tour to immerse yourself in the unspoiled nature of one of the most beautiful natural and protected areas of Puglia .
Other places to see near Bari
Was this post helpful? You like?
Say it with a 1 to 5 heart
Valutazione media 3.7 / 5. Voti ricevuti: 3