Hey, pss! This might interest you.
Monopoli: the unmissable location between beaches, sea and nightlife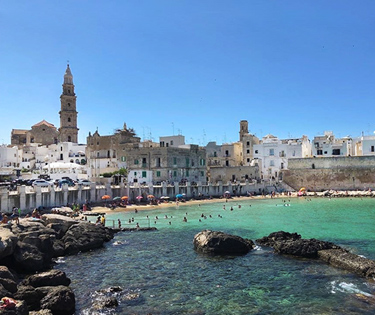 Around Bari , the capital of Puglia , there are many interesting municipalities and among them Monopoli undoubtedly stands out.
Monopoli is located further south , precisely after Polignano a Mare , and it too is a beautiful town overlooking the Adriatic Sea .
Monopoli , like many other municipalities in the surroundings of Bari , has a characteristic and very popular historical center which for several years has become one of the favorite destinations for travelers , especially for foreigners.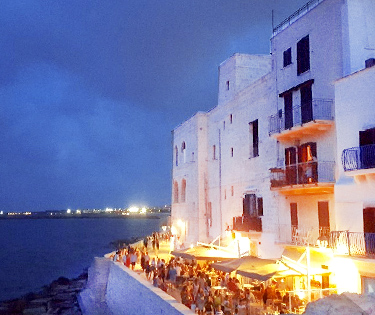 The oldest area of the town stands out for its white houses , the numerous and evocative alleys, churches, period buildings and a castle, which evoke the historical path of Monopoli and its traditions.
Speaking of traditions, it is advisable to visit the ancient port of the city, one of the oldest ports on the Apulian coast ; active for centuries, it continues to remain a symbolic place and expression of a community made up of sailors and traders.
The old port , located in the historic center, is accessed by passing through a characteristic arch that will take you to the discovery of a small and historical wonder rich, still today, of many small colorful boats belonging to local fishermen.
Monopoli is also famous for its beaches and coves ; in fact, in the area there are several points where you can dedicate yourself from a day at the beach thanks to the different access points and the many beaches present, some of these also very characteristic both for their position and for the services offered.
And if you want to know what you can do in the evening , Monopoli really has everything you need. Both in the historic center and in the neighboring areas this town boasts a considerable amount of clubs; from the pub, to the lounge bar, from the pizzeria to the restaurant to clubs with good music for the nightlife .
Therefore Monopoli is one of those places that are undoubtedly interesting both from a historical and entertainment point of view. From Bari it is about 30 minutes by car, but even in this case, if there is no possibility of being autonomous, you could use public services.
Some photos of Monopoli, Puglia
Other places to see near Bari
Was this post helpful? You like?
Say it with a 1 to 5 heart
Valutazione media 4.5 / 5. Voti ricevuti: 2
Hey, pss! This might interest you.