Hey, pss! This might interest you.
From the wonderful caves to the oldest carnival in Europe: discovering Putignano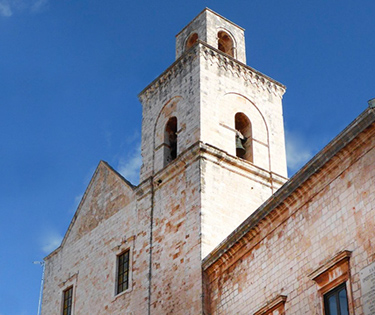 Putignano is a town in the province of Bari which, thanks to some of its peculiarities, is undoubtedly one of the most interesting places to visit around the Apulian capital.
Located on a hilly area of Alta Murgia at over 300 meters above sea level, Putignano boasts (by virtue of its geographical position) of several fascinating caves that can be visited throughout the year; among these there is one in particular, discovered in 1931, and which it is impossible not to visit during a trip to Putignano.

It is the Grotta del Trullo , a karst cavity about 20 meters deep and about 60 meters long, as well as rich in fantastic stalactites and stalagmites that shine even without artificial light thanks to the presence of water and some rocky conformations that generate small plays of light. A particularly suggestive and fascinating place whose access point is in correspondence with a typical Apulian Trullo (hence the name given to the cave) ; entering this trullo, in fact, it will be possible to descend into the cavity by means of a spiral staircase that connects the trullo to the splendid cave . Fantastic huh?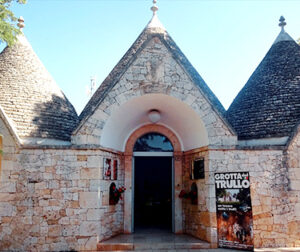 It is useless to tell you how the temperature in the subsoil changes, definitely colder than that on the surface, and whether it is summer or winter it makes no difference, so it is better to bring something to cover yourself. Putignano , however, has many other things that make it very characteristic and interesting; the evocative ancient village , for example, is to be explored very calmly if you want to admire the architectural details of this historic center, as well as the alleys, squares and the mother church.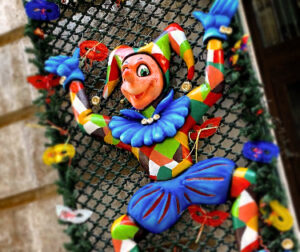 However, what makes it even more prestigious and exciting this lovely town in the surroundings of Bari is its carnival , the oldest ico and known of Europe (the tradition even starts from the Middle Ages) and which, even today, continues to attract thousands of people to the city from all over Puglia , but also from the rest of Italy.
Not only that, the Carnival of Putignano is also the longest carnival in the world since it officially begins in December and ends with the beginning of Lent; and it is precisely in the latter period, in fact, that the local carnival enters the party perfectly with the parade of allegorical floats made with the typical and unmistakable Putignanese style.

A parade of colorful and cheerful floats made by real papier-mâché masters who every year entertain young people and families with their papier-mâché works. An event not to be missed if you want to touch the creativity of this country and the traditions of the oldest carnival in Europe .

For more info on the carnival of Putignano , visit https://www.carnevalediputignano.it
Where is Putignano located?
Other places to see near Bari
Was this post helpful? You like?
Say it with a 1 to 5 heart
Valutazione media / 5. Voti ricevuti:
This post has not yet received a score! You can be the first