Hey, pss! This might interest you.
Dove mangiare il tradizionale panzerotto fritto a Bari? Ecco 6 consigli che ti faranno venire l'acquolina in bocca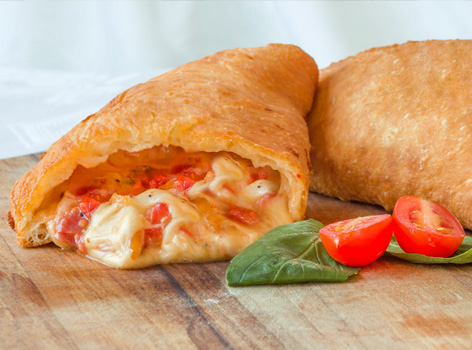 Siete arrivati a Bari e vi state chiedendo dove mangiare il gustosissimo panzerotto fritto barese? Allora siete nel posto giusto al momento giusto.

The panzerotto fritto rientra, insieme alla focaccia, tra i typical products dello street food barese che non potrete fare a meno di provare girando la tra le vie del Apulian capital.
The panzerotto fritto lo potete trovare in diversi panifici, rosticcerie  and pizzerias (sono davvero tanti i locali che vi daranno la possibilità di assaggiarlo) e il massimo della sua espressione emerge soprattutto se appena sfornato, con l'impasto croccante, pomodoro caldo e la mozzarella filante.
Se poi desiderate farcire il vostro panzerotto fritto sulla base dei vostri gusti allora non vi resta che chiedere; spesso i locali propongono delle farciture molto interessanti oppure danno la possibilità al cliente di scegliere i suoi ingredienti preferiti. Stracciatella? bufala? Norcia? Mortadella? Cime di rapa? a voi la scelta.
The panzerotto fritto a Bari è una tradizione, la stragrande maggioranza delle volte condivisa con parenti e amici, in casa e fuori casa, a tavola o "al cofano", e il fatto di poterlo mangiare fondamentalmente dove si vuole e quando si vuole, lo rende un prodotto facilmente desiderabile a qualsiasi ora della giornata.
A Bari il panzerotto fritto non ha una dimensione ben precisa, ognuno lo fa a modo proprio: c'è chi lo fa piccolo per arricchire uno squisito aperitivo, chi lo fa grande quanto una mano e chi addirittura lungo quanto un braccio. Insomma a prescindere dalle sue dimensioni questo prodotto tipico dello street food  barese sarà la gioia dei vostri occhi e del vostro palato.

Ma adesso arriviamo all'aspetto più interessante di questo articolo, ovvero dove si può mangiare un buon panzerotto fritto a Bari? Ovviamente i posti sono tantissimi, tuttavia BariExperience vi propone una lista di alcuni locali in cui potrete assaggiare dei fantastici panzerotti fritti.
"Di Cosimo" a Bari Vecchia
"The Big Panzerotto" al quartiere Carrassi
A walk of about 3 hours to savor panzerotto , focaccia , sgagliozze and other products of Bari street food !
"Di Cosimo" al quartiere Carrassi
"Il Fornaccio" al quartiere Libertà
"Pizzorante Arlecchino" a Triggiano
Other experiences in Bari
Discover Bari's pasta and street food!
Opportunities to fully experience the city! And if you have an unexpected event, the cancellation is FREE .
Was this post helpful? You like?
Say it with a 1 to 5 heart
Average rating 4 / 5. Voti ricevuti: 5