Hey! Take advantage of the Booking offers to stay in Bari!
Vuoi assaggiare la vera pizza barese?
Ecco 5 posti dove mangiare un'ottima pizza a Bari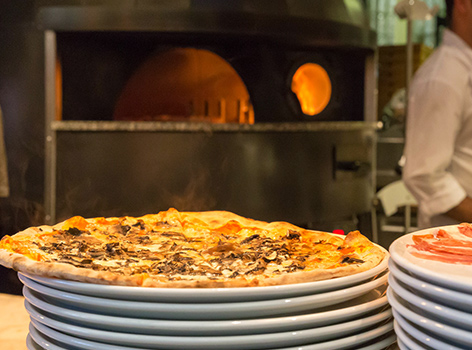 Partiamo innanzitutto da una semplice premessa: a Bari sono davvero tanti i posti dove poter gustare un'ottima pizza.
Nella città la pizza è un must, non solo nei weekend ma anche durante il resto della settimana con pizzerias che sfornano continuamente pizze da consegnare anche direttamente nelle case dei baresi.
Insomma la pizza barese è ormai parte della cultura gastronomica locale ed è davvero irresistibile, per questo motivo diventa anche difficile riuscire ad individuare i locali migliori dove poter mangiare la pizza a Bari.
Tuttavia, considerando che il sottoscritto è un grande amante delle pizze sicuramente questo piccolo importante dettaglio può dare ulteriore credibilità e valore aggiunto ai cinque suggerimenti su dove poter mangiare un'ottima pizza a Bari, tenendo presente che questa è pur sempre una scaletta dettata da meri gusti personali.
Bene, dopo questa premessa ecco a voi 5 posti dove potrete assaporare il gusto della tipica pizza barese, sottile e spesso aggraziata dal condimento di alcuni prodotti tipici pugliesi.
Tour interessanti per scoprire il cuore di Bari
You may also be interested
Was this post helpful? You like?
Say it with a 1 to 5 heart
Average rating / 5. Votes received:
This post has not yet received a score! You can be the first