Hey! Take advantage of the Booking offers to stay in Bari!
La Foresta Mercadante: un polmone verde non molto distante da Bari.
Scopri la natura, respira aria pura!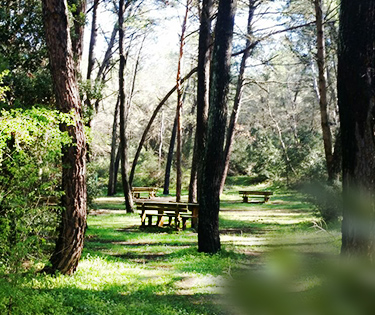 La foresta Mercadante, nata a circa 30 km da Bari per arginare le inondazioni che colpivano il Apulian capital all'inizio del novecento, è una vasta area verde di circa 1300 ettari che parte dalla vicina Cassano delle Murge fino ad arrivare (in piccola parte) alle porte di Altamura.

Come tutte le foreste, anche quella di Mercadante offre ai visitatori un paesaggio suggestivo ricco di vegetazione: dai pini ai lecci, dai cipressi alle querce fino a eucalipti e tanto, tantissimo altro.

Ovviamente non mancano all'appello diverse specie di uccelli, rettili e mammiferi che completano tutta la bellezza di quello che è stato ribattezzato il polmone verde di Bari.
Immergersi nella foresta Mercadante signifca poter godere dei fantastici sentieri e percorsi caratteristici della foresta che, lo ricordiamo, sono attrezzati di ristoranti, zone ciclabili (diversi i turisti che organizzano escursioni in bici) e soprattutto aree pic-nic (non potevano certamente mancare) con tanto di tavoli e panche di legno per godersi uno spuntino nel cuore della natura.
Non mancano chiaramente anche i servizi igienici e delle aree giochi per i bambini, ideali per le famiglie.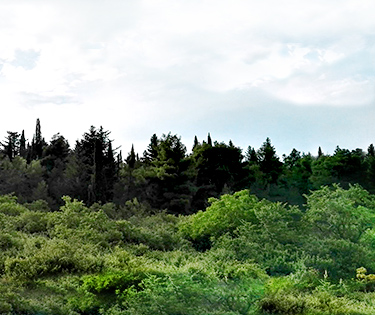 Questo splendido posto nei dintorni di Bari merita indubbiamente la vostra attenzione, soprattutto se volete sfuggire dal caos tipico della grande città o semplicemente se siete amanti del relax, della natura e degli animali.
Si, perchè oltre a rettili e mammiferi classici della vegetazione, durante le passeggiate nella foresta Mercadante potreste incontrare anche diverse tipologie di animali come cavalli, cervi, asini, volpi, cerbiatti e altri, tutti ovviamente curati e protetti dalla forestale.

Dunque, come potete immaginare, la foresta Mercadante entrerà sicuramente nel vostro taccuino degli appunti, precisamente tra i luoghi più belli da vedere nei dintorni del capoluogo pugliese.
Una vera e propria chicca da visitare soprattutto, o preferibilmente, tra la primavera e l'estate, per vivere al meglio ogni angolo di questo splendido polmone verde, le zone di relax e tutta la dolcezza degli animali che la foresta custodisce da tantissimi anni.
L'ingresso alla foresta Mercadante è ovviamente gratuito, motivo per il quale è necessaria la responsabilità di ognuno per continuare a preservarla in quel del Parco Nazionale dell'Alta Murgia.
Se desiderate visitare questa foresta sicuramente potrebbe essere interessante consultarne anche la mappa; ecco allora un link utile per poterla scaricare.

Dove si trova la Foresta Mercadante?
B&B economici vicino la Foresta Mercadante
Other places to see near Bari
Unusual ideas to discover and see Puglia
Was this post helpful? You like?
Say it with a 1 to 5 heart
Average rating 5 / 5. Votes received: 1