Car and scooter rental promotion
Between sea, Prehistory and the Middle Ages: discovering the historical treasures of Bisceglie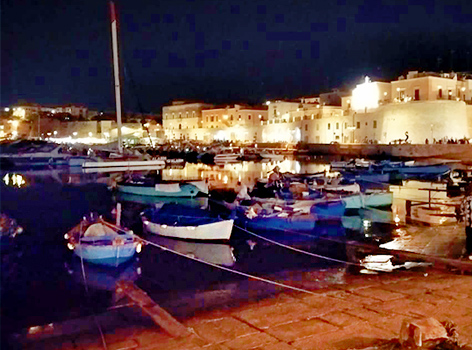 Bisceglie is a town in the province of BAT (Barletta-Andria-Trani) with a very long history that embraces both Prehistory and the Middle Ages.

It is a commercial city as well as ideal for a Apulian stop (especially in summer) thanks also to the sea and to the beaches of this territory which, we remind you, is located in an area further north of Puglia , with a coast much appreciated not only by the citizens themselves but also by those of the neighboring areas, as well as by tourists and travelers. But before talking about today's Bisceglie let's talk about yesterday's Bisceglie , the prehistoric one and which still today preserves wonderful archaeological treasures such as the Dolmen della Chianca , discovered in the early 1900s and recognized in 2011 as a UNESCO World Heritage Site.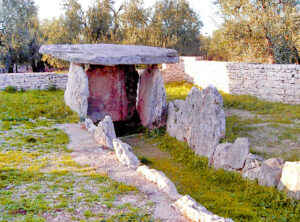 I Dolmen , in fact, are ancient funerary installations dating back to prehistoric times and which can still be visited in the countryside of the Bisceglie area ; in this area there are 6 Dolmens , but the one that still best preserves its structure today is the Dolmen della Chianca , famous in Puglia (and throughout Europe) and surrounded by typical Apulian olive trees .
As for the Medieval and Renaissance Bisceglie , that too deserves your attention, especially if you are passionate about ancient villages . The city, in fact, has a characteristic historical center composed of very suggestive noble buildings and palaces, not to mention the splendid churches, inside and outside the old defensive walls that surround the ancient village, such as the Romanesque Cathedral of San Pietro and the church of Sant'Adoeno , built respectively in 1295 and 1074.
Finally, the presence of very interesting museums should also be noted, including the "Majellaro" Archaeological Museum where you can discover a collection of artifacts dating back to the Neolithic and Paleolithic periods.
As for today's Bisceglie, obviously there is no lack of nightlife for the youngest, with numerous clubs along the port of Bisceglie and in the surroundings, with bars, pubs and trattorias in pleasant and suggestive locations. In short, a stop in this area of ​​ Puglia can only excite you and at the same time enrich your cultural background.
Where is Bisceglie located?
Other places to see near Bari
Was this post helpful? You like?
Say it with a 1 to 5 heart
Valutazione media / 5. Voti ricevuti:
This post has not yet received a score! You can be the first
Car and scooter rental promotion