Car and scooter rental promotion
The prophecy, the water and the painting: the incredible story of the Madonna del Pozzo, in Capurso.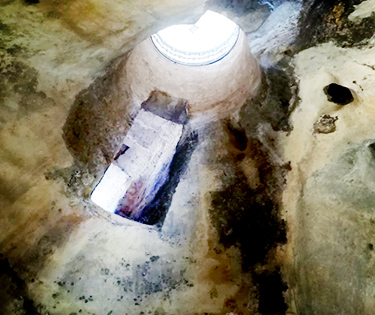 Make yourself comfortable because what you are about to discover is the story of the Madonna del Pozzo , a story that will thrill you so much that it will surely push you to read more in order to visit this sacred place .

You must know that in the immediate vicinity of Bari there is a town, Capurso , which preserves the memory of a miracle that took place in 1705 in a well .

It is the story of a priest named Don Domenico Tanzella who, struck by an evil judged incurable at the time, reported having seen in a night of agony the Madonna .
During the apparition the Madonna foretold the recovery from the bad disease if the priest had drunk the water of the ancient well "Santa Maria" and gave rise to a church with a convent of Franciscan Friars.
According to the story, the priest, trusting the message of the Madonna , had water from that well procured and after drinking it the serious illness suddenly disappeared.
In the following days the priest wanted to go to the place indicated by the Madonna in the company of his brother and two friends, unaware of what they would have noticed; in fact, tradition has it that two episodes occurred during the descent inside the well that changed the history of this place forever.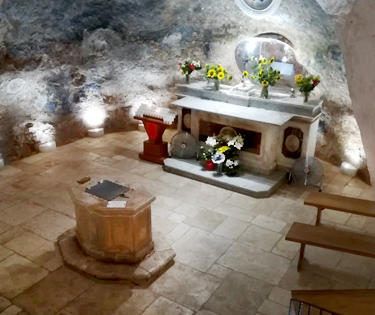 During the complicated descent the candles used to illuminate the well fell into the water, but despite this they continued to remain lit allowing the group to continue, and during the patrol of the rock walls of the well one was found splendid smiling painting of the Madonna . At that point the priest decided to have the fresco removed and transported out of that well in order to allow the faithful to pay homage to the saint.
Now this well is a suggestive place of worship , it is open to the public and it is possible to visit it by entering the sanctuary built on it in honor of the Madonna, named precisely "Madonna del Pozzo" .
Inside you will find the well and stairs that will allow you to access the basement of the church , as well as in the gorge of the well itself where you can admire the corner where the painting was found, that is behind the altar, with a faithful reproduction of it (the original painting was transferred to the nearby Basilica ) and a spring to allow the faithful to drink clear water as a symbol of devotion.
For information and insights on the church of the Madonna del Pozzo and the nearby Basilica it is advisable to visit the official website:
https://www.madonnadelpozzo.org/it/
Where is the small church of the Madonna del Pozzo located?
Other places to see near Bari
Was this post helpful? You like?
Say it with a 1 to 5 heart
Valutazione media 4.4 / 5. Voti ricevuti: 8
Car and scooter rental promotion