Are you looking for the real Focaccia from Bari?
Here are 3 ovens in Bari Vecchia where you can try the taste of Focaccia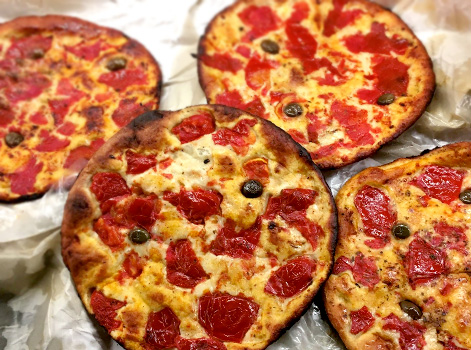 Relax, if you've come to this page it's probably because you're trying to figure out where to eat the authentic Bari Focaccia .
Why authentic? Because on this page you will not only find advice on the best places to eat it , but we even suggest where to "breathe it in the air", that is where to taste the typical Bari essence (or Pugliese if you like) to make this moment not only tasty but also memorable.
In Bari there is no bakery that does not sell it , which is why it will be very difficult for you not to eat it, or at least not want to try it. However, if you really don't want to give up the typical taste of Bari focaccia and want to make this experience unique, how not to suggest you eat it in the beating heart of the ancient village of Bari , that is between the streets of evocative old Bari ?

After all, when you have to go from one alley to another, between a Basilica of San Nicola and a Cathedral of San Sabino , it will be very difficult for the smell of focaccia not to accompany you towards a tasty pit stop.
Having said that, let's discover together 3 very suggestive places of Old Bari where time seems to have stopped, as well as the authentic taste of Bari Focaccia .
1) A piece of Focaccia in the charming Fiore Bakery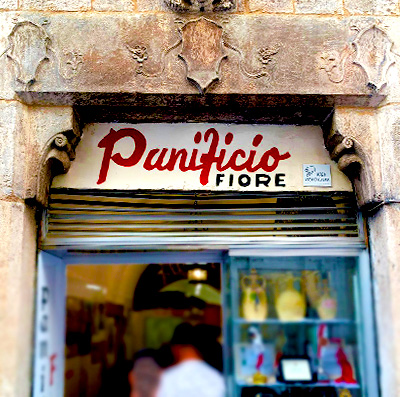 One of the best known bakeries in the alleys of Bari vecchia .
An old-time sign inside an ancient building, a medieval style décor full of paintings and statuettes of Saint Nicholas (the Patron Saint of Bari) and a perfume of Focaccia that would make you want even on a full stomach. All the necessary ingredients that make the Fiore bakery one of the most historic places in the city where you can savor the authentic taste of Bari Focaccia , in the heart of Bari and of Puglia .
2) A break with the focaccia from the Santa Rita bakery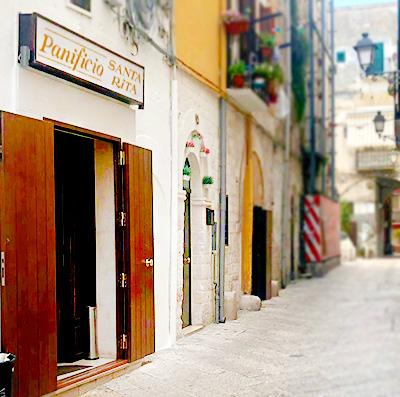 Another bakery of the ancient village , with an amazing focaccia , is the bakery Santa Rita .
A masterpiece of focaccia near the Civic Museum of Bari vecchia , the right excuse to be able to choose to take a break and head towards that scent of focaccia that often envelops the alleys of the ancient city.
Here too the focaccia is always hot and baked at all hours of the day, as well as being soft and crunchy at the same time. In short, if you want to vary and try other focaccia , this bakery will certainly delight you.
3) The wheel oven of the Santa Teresa bakery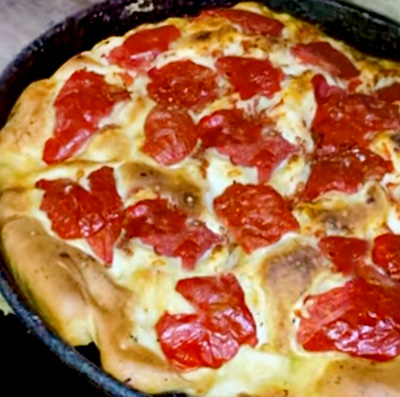 The bakery Santa Teresa is another historic place in Bari vecchia whose focaccia is handed down from father to son.
But what makes still unique this place is its wood-burning oven, the last remaining wheel in Bari. This means that to cook the focaccia you still need the hand of man, that is, to turn the trays on a wheel , in turn powered by the push of a pedal. An oven active since 1948 and which still today satisfies the palates of the many tourists who enter this historic Bari bakery, a stone's throw from the Church of Santa Teresa dei Maschi .
Other experiences to do in Bari
Was this post helpful? You like?
Say it with a 1 to 5 heart
Average rating / 5. Voti ricevuti:
This post has not yet received a score! You can be the first