Hey! Take advantage of the Booking offers to stay in Bari!
Bari and raw seafood: a love story handed down over time, an exquisite attraction for tourists.
Let's start immediately with a premise: raw seafood in Bari is a must of the Bari doc, a habit handed down from father to son, from generation to generation.
Summer or winter does not difference, the raw seafood in Bari are present every Sunday (and not only on Sunday) in numerous tables of the people of Bari, but above all not only on the tables! You got it right, not only on the tables, because raw seafood from Bari is a widespread practice in every square meter of this splendid seaside city, such that it even falls into the list of the famous street Bari food with a lot of Peroni beer in tow (another typical Bari must) .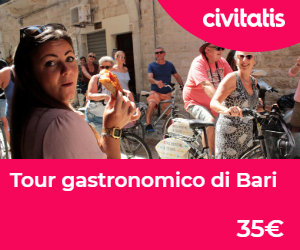 I frutti di mare crudi che potreste assaggiare a Bari sono generalmente ricci, cozze, calamari, polpi, seppie, allievi e chi più ne ha più ne metta; si tratta di un freschissimo pescato che il barese adora mangiare crudo, quindi non cotto, al fine di godersi appieno il profumo ed il sapore del mare.
Anche se per alcuni può sembrare una novità, qui a Bari il consumo della frutta di mare cruda è un'abitudine molto diffusa, tale da attirare persino l'attenzione di migliaia di turisti che ogni anno arrivano nel capoluogo pugliese.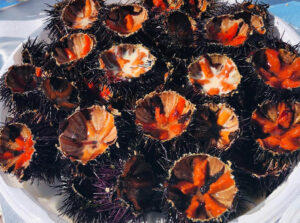 Tuttavia, onde evitare eventuali problemi di digestione a chi è poco abituato a questa squisita esperienza, anche ai turisti viene spesso offerto di assaggiare i sea ​​urchins, quindi i prodotti più comuni quanto estremamente apprezzati, ma nulla vieta di assaggiare tutti gli altri seafood che abbiamo citato prima (ce ne sono davvero tanti).
Raw seafood from Bari , as we said, is also consumed in street food mode, generically right near the sea, also accompanied by an "ice-cold" beer (you must to know that for the people of Bari the winning combination is made up of raw seafood and Peroni , the beer most loved by the people of Bari and strictly cold) ; one of the symbolic places of this culture is the old port of Bari (Nderr La'Lanz - it is said in the local dialect).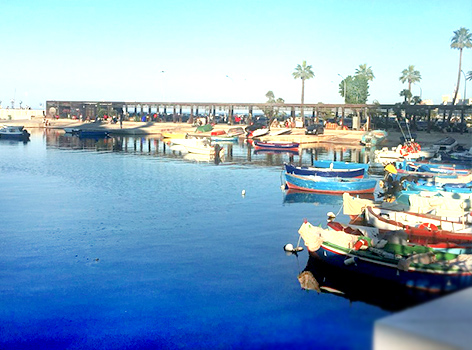 This place, located in the heart of the seafront of Bari , in addition to being one of the many meeting points of the nightlife of Bari , is above all the place where you can taste the raw fish thanks to the presence of very nice fishermen who, returning from the sea, invite people to taste their catch.
Another point of reference lie to reach the old port? Ask for "El Chiringuito" , it's a small bar located right on the pier, as well as a real point of reference for your unusual experience.
Discover Bari's pasta and street food!
Opportunities to fully experience the city! And if you have an unexpected event, the cancellation is FREE .
Other dishes and typical products of Bari
Was this post helpful? You like?
Say it with a 1 to 5 heart
Average rating / 5. Votes received:
This post has not yet received a score! You can be the first