#WeAreHere: Take a picture with our PDF and tag us on Facebook.
The best photos will be awarded!
Bari amante degli animali: l'impegno per salvaguardare la salute dei volatili di passaggio in città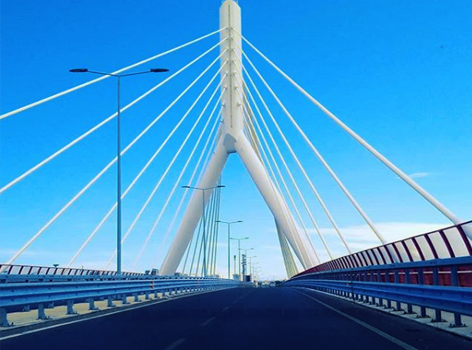 Proprio qualche giorno fa, percorrendo lo splendido ponte Adriatico, notavo queste sagome di uccelli attaccate sulle vetrate del paravento posto al lato della carreggiata.

Per un attimo credevo di non averle mai notate, ma poi pensandoci bene non era la prima volta che passavo da li…
Ed ecco che a fugare ogni dubbio ci pensa come sempre il web, nella fattispecie le notizie di alcune testate locali; apprendo infatti che proprio recentemente sono state installate sul ponte Adriatico delle sagome di rapace, e anche se apparentemente sembrano avere uno scopo decorativo in realtà hanno un obiettivo ben preciso che vi sorprenderà.
Per dirlo in poche parole, salvare gli animali.
Si, perchè purtroppo quelle vetrate erano fino a poco tempo fa delle vere e proprie insidie invisibili per gli uccelli; infatti molti di questi, purtroppo, si sono schiantati durante il passaggio nella zona del ponte, perdendo anche la vita.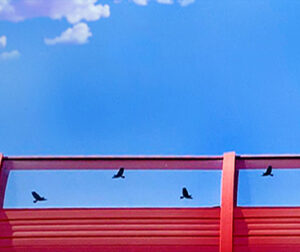 Considerando che Bari vanta di un passo migratorio importante con esemplari (anche rari) che arrivano addirittura dal Sud Africa non si poteva restare indifferenti, e grazie al campanello di allarme di alcuni volontari e all'amministrazione che ha risposto prontamente all'appello, ora il ponte Adriatico è dotato di questi dissuasori al fine di proteggere i volatili dal pericolo invisibile.

Io sono un amante degli animali, e ora che ho scoperto il motivo di quegli adesivi sul ponte non posso che congratularmi con tutte quelle persone che hanno lavorato e collaborato per questa iniziativa.

Difendiamo sempre gli animali, sono la bellezza del nostro mondo.

—
Ivan G.
Marketer & Digital Expert | Author Bariexperience.com

You may also be interested
Was this post helpful? You like?
Say it with a 1 to 5 heart
Valutazione media / 5. Voti ricevuti:
This post has not yet received a score! You can be the first