Car and scooter rental promotion
Da candidata a finalista. Ma oltre a Bari c'è anche un'altra città pugliese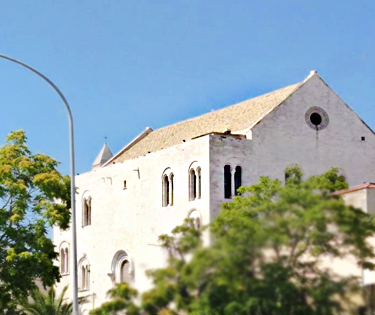 Luoghi storici, musei, teatri, gastronomia, chiese e culto nicolaiano; sono questi i valori che hanno permesso a Bari di entrare nella lista delle città candidate per ottenere il prezioso riconoscimento, e proprio questi valori hanno contribuito affinchè il capoluogo potesse passare da semplice candidato a finalista.
Bari infatti è entrata ufficilamente nella cavalcata finale per aggiudicarsi il titolo di Capitale della Cultura in Italia 2022.
Ma tra le 10 finaliste c'è anche un'altra città pugliese ad essere entrata a far parte di questa lista prestigiosa, parliamo di Taranto.
In un momento difficile a causa del Covid, e in attesa di tempi migliori, notizie come queste non possono che rendere felici i tantissimi baresi and turisti che ogni anno, in un clima di spensieratezza e serenità, affollano le strade dello splendido capoluogo.
Che questo sprint finale verso la "Capitale della Cultura" possa essere di buon auspicio per un 2022 all'insegna del rilancio del turismo, locale, nazionale e internazionale.
Cerca i monumenti di Bari di tuo interesse
You may also be interested
Was this post helpful? You like?
Say it with a 1 to 5 heart
Valutazione media 5 / 5. Voti ricevuti: 1
Car and scooter rental promotion