#WeAreHere: Take a picture with our PDF and tag us on Facebook.
The best photos will be awarded!
Un altro successo per la Puglia: il Castel del Monte è nella lista dei 30 monumenti più visitati d'Italia nel 2019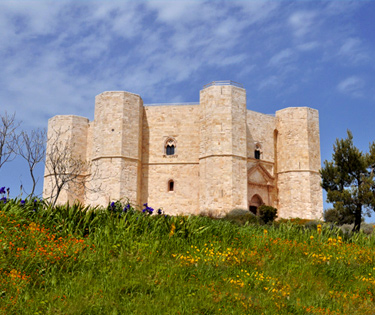 Ancora una volta si torna a parlare piacevolmente della Puglia!
Dopo la chiamata da New York per la famosa signora "Nunzia" – accompagnata dal Sindaco di Bari – per rappresentare il gusto tipico pugliese con le inconfondibili Orecchiette from Bari, adesso le belle notizie passano anche dal Castel del Monte
The Ministero per i Beni e le attività Culturali ha infatti diramato la classifica delle 30 attrazioni più visitate in Italia nel 2019 e nell'elenco dei luoghi più gettonati c'è anche Castel del Monte con un ventiseiesimo posto e ben 269.794 accessi.
Dunque la Puglia torna ad essere protagonista del turismo e continua contestualmente a confermarsi uno dei principali fiori all'occhiello del paese attraverso il Castel del Monte (qui un articolo dedicato a questo affascinante monumento) che, è giusto ricordarlo, rientra anche nella lista dei Patrimoni dell'umanità.
Per i più curiosi segnalo questo articolo con un approfondimento della notizia, mentre attraverso this link potrete consultare l'intera lista dei 30 monumenti più visitati d'Italia.
Alcune cose da vedere in Puglia
Was this post helpful? You like?
Say it with a 1 to 5 heart
Valutazione media 5 / 5. Voti ricevuti: 1