FontaninApp: find out where the fresh water of Puglia is and live an experience with the "cape de firr"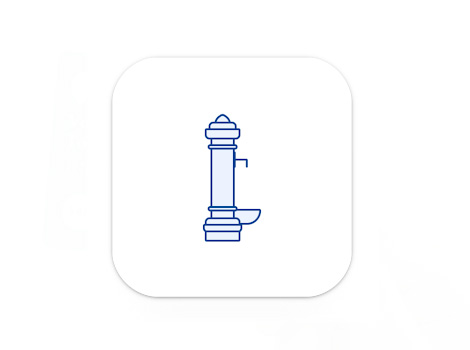 If you are planning a visit to splendid Puglia and the Terra di Bari, here is a surprising application to download to better face the summer heat: the new version of FontaninApp.

This innovative free application, created by Acquedotto Pugliese (AQP), will guide you in the discovery of over 2,300 "cape de firr", the characteristic Apulian fountains, for a fresh and regenerating experience.
Available on Android and iOS, FontaninApp allows you to locate the fountains both on the map and through augmented reality, using the camera on your smartphone or tablet. In addition to providing you with a guide to reach the nearest fountain, the application offers you valuable information on the quality of public water of each individual source.
But the surprises don't end there. The new FontaninApp has been made collaborative, allowing each user to add small fountains not yet marked on the map, sharing photos and descriptions. This collective contribution helps spread the public water culture by fostering a deeper connection with the roots and common history of the region.
Furthermore, the application offers a section dedicated to news concerning the world of water and the sustainability of the Apulian territory, providing valuable information above all for the conscious management of this precious resource.
The "cape de firr" are a dialectal term Apulian used to indicate the typical public fountains found in Apulia. The term derives from the local dialect and literally means "iron heads", as these fountains often have a tap or an iron top similar to a hat.
The "cape de firr" are characteristic fountains found above all in the historical centres, villages and cities of Puglia, and obviously also have a long historical tradition. Usually, they are placed in strategic points where people can stop to drink fresh water and refresh themselves during the hot summer days.
These fountains have a very significant cultural and social role, since, in addition to providing drinking water, they are often considered meeting and socializing points for people from the local community and for visitors.

With the new FontaninApp, the "cape de firr" are enhanced and made easily accessible to tourists and citizens, helping to preserve this tradition and promote the importance of public and sustainable water in the region.
An example of a typical Apulian fountain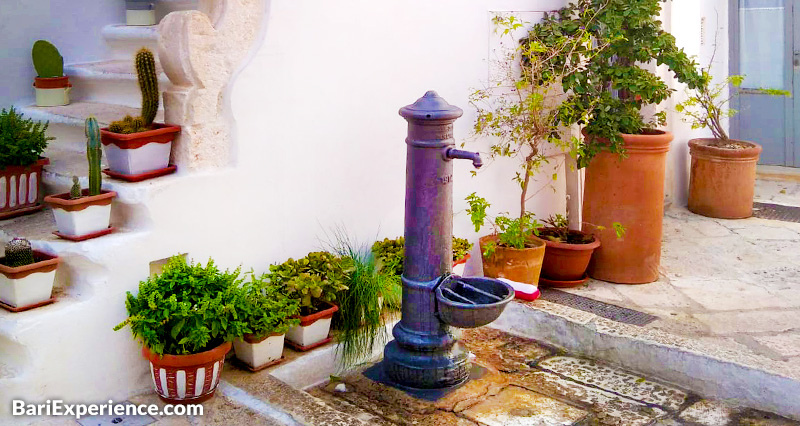 Other news and curiosities about Bari
Was this post helpful? You like?
Say it with a 1 to 5 heart
Valutazione media 5 / 5. Voti ricevuti: 1