Hey, pss! This might interest you.
Realtà aumentata: un'App per avere informazioni sui monumenti che osservi a Bari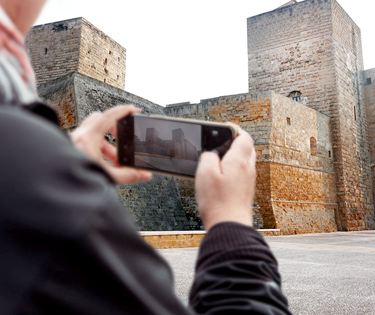 Una novità che farà felici tutti coloro i quali si accingono a visit Bari.

Grazie ad un'App di realtà aumentata, si chiama Ac Tourist, hai la possibilità di scoprire, in tempo reale, cosa stai osservando con una serie di informazioni a corredo.

Tutto questo è possibile grazie ad un'applicazione di realtà aumentata progettata (neanche a farlo apposta) proprio da un'azienda barese; Bari infatti è la prima città ad usufruire di una tecnologia in grado di supportare il turista, e non solo, durante la sua passeggiata nel cuore della città.
Stai arrivando a Bari? Allora questa'App ti potrebbe essere utile.

Per maggiori dettagli si consiglia di visitare la fonte della notizia


Search for Hotels and B&B near Bari
Look for something to see in Bari and Puglia
You may also be interested
Was this post helpful? You like?
Say it with a 1 to 5 heart
Average rating 5 / 5. Voti ricevuti: 1