Anche quest'anno torna a Bari il Festival del Cibo di strada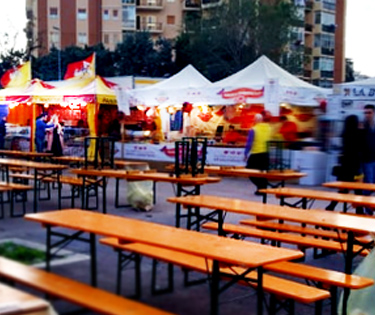 Una bellissima notizia per gli amanti del cibo di strada! Il Festival Internazionale dello Street Food torna a Bari per la sua tappa numero 27, precisamente in Piazzale Lorusso (quartiere San Pasquale).
L'evento, previsto da Venerdi 29 Novembre a Domenica 1 Dicembre, è l'occasione perfetta per poter assaggiare diversi prodotti e specialità tipiche della cucina italiana e internazionale.
Birre artigianali, hamburger, focacce, salumi locali, cucina argentina e messicana, sono solo alcune delle cose potrete trovare dal pomeriggio del Venerdi fino alla mezza notte della Domenica.
The cibo da strada – o street food – non è solo un momento per soddisfare il proprio palato, ma anche un modo per stare in compagnia di amici e di tantissima gente che accorre ogni anno a questo festival.
Se questi giorni siete a Bari consiglio vivamente di fare un salto a Piazzale Lorusso, io ci sono stato e ci tornerò molto volentieri 😉
Ecco il punto esatto in cui si svolgerà il Festival del cibo di strada a Bari.
You may also be interested
Gastronomic experiences in Bari
Was this post helpful? You like?
Say it with a 1 to 5 heart
Valutazione media 5 / 5. Voti ricevuti: 1