Hey, pss! This might interest you.
Torre a Mare: between panorama, food and nightlife. Here is the characteristic district of Bari with its marina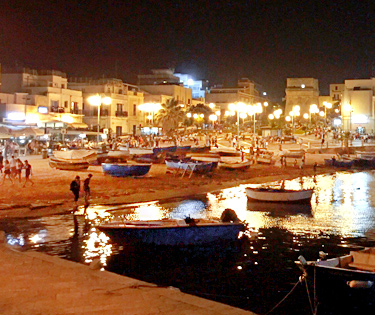 Torre a Mare , considered the district of Bari , is an area slightly detached from the city but reachable by car in less than 10 minutes, specifically along the Bari ring road towards the South (towards Brindisi).
It is a district built around a sixteenth century tower which, in turn, overlooks the area's square near the sea.
The historic center of Torre a Mare is really very small, however it is full of many small places that recall the nightlife at any time of the year but especially in warm periods .
In fact, there are many young people and families who flock to this area which, despite being decentralized, attracts the attention of Bari and tourists; for example, it is the custom of the people of Bari to go for a coffee in Torre a Mare with the arrival of the first hot days, just as it becomes even more frequent with the arrival of summer.
There is no shortage of bars, pubs, restaurants and taverns for entertainment, a reason that also drives many tourists to visit this area and to immortalize the beautiful marina that has always characterized Torre a Mare ; also worth mentioning is the pier on which you can access and take a nice walk, admiring the landscape and enjoying the smell of the sea of ​​Bari.
And if you decide to go to the pier when the sun goes down, the show is guaranteed.

An example? here are some photos of a Sunday in June in Torre a Mare .
Where is Torre a Mare located?
Other places to see near Bari
Was this post helpful? You like?
Say it with a 1 to 5 heart
Valutazione media 3.7 / 5. Voti ricevuti: 3
Hey, pss! This might interest you.