Hey! Take advantage of the Booking offers to stay in Bari!
Patate, riso e cozze: l'arte culinaria barese in una "tiella"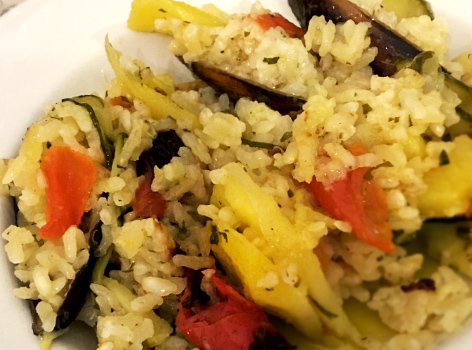 Potatoes, rice and mussels, detta anche "tiella di patate, riso e cozze" (dove tiella sta per teglia), è una ricetta tradizionale barese.
Una vera e propria istituzione a Bari in grado di coccolare i palati del barese verace e di entusiasmare i tanti turisti che decidono di assaggiare questo piatto quando arrivano a Bari.
Caratterizzata appunto da strati di patate, riso e cozze, con l'aggiunta di cipolla, prezzemolo, aglio, pomodorini e pecorino, questo piatto è una vera e propria eccellenza culinaria barese da non perdere. La trovate nella gran parte dei ristoranti di Bari, sopratutto quelli vicini al sea.
Do you want to discover food in Bari?
Opportunities to fully experience the city! And if you have an unexpected event, the cancellation is FREE .
Other dishes and typical products of Bari
Was this post helpful? You like?
Say it with a 1 to 5 heart
Average rating / 5. Votes received:
This post has not yet received a score! You can be the first