Hey, pss! This might interest you.
For lovers of paintings and sculptures: the Pinacoteca di Bari, the art museum on the city's waterfront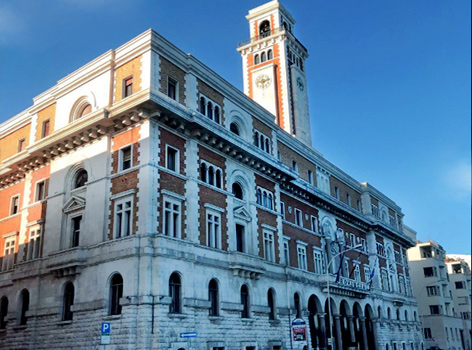 The Pinacoteca di Bari entitled " Corrado Giaquinto ", an eighteenth-century painter, is a museum that offers the visitor a collection of paintings by Apulian artists or works of art that have a direct or indirect correlation with Puglia.
The Pinacoteca preserves an artistic heritage included in a time range that starts from the Middle Ages and ends up to the present day with works of contemporary art.
Divided into sections, the museum exhibits a real collection of works by Italian artists , specifically painters not only from Puglia but also from the Neapolitan school.
The Pinacoteca, located since the 1930s inside the Palazzo della Provincia on the Bari seafront, boasts a location with an impressive architectural structure that is visible even in the distance; in fact, the building that houses the museum represents one of the main symbols of the waterfront itself.

The Pinacoteca di Bari offers an extensive historical documentation of Apulian art, or in any case in relation to Puglia (from the 11th to the 20th century), in this case through works that they include medieval sculptures, Venetian paintings from Apulian churches and works by numerous Neapolitan artists, but above all a set of paintings by Giaquinto, a painter to whom the name of the Pinacoteca was dedicated.
If you are an art lover, and you are also falling in love with the Apulian culture, you cannot skip this stage; it would also be an opportunity to stroll along the historic and lively promenade of Bari (among the most beautiful to visit in Italy).
For info on the collections and opening days / hours it is advisable to visit the website of Art Gallery
Do you want to find out more about the Bari Art Gallery?
Where is the Pinacoteca located?
The best-selling tours to see Bari
Opportunities to fully experience the city! And if you have an unexpected event, the cancellation is FREE .
Other things to see in Bari
Was this post helpful? You like?
Say it with a 1 to 5 heart
Valutazione media / 5. Voti ricevuti:
This post has not yet received a score! You can be the first